It's Thursday, so let's talk new books! It was a light week, but there are definitely a few things to highlight.
---
Sponsored by Nightchaser by Amanda Bouchet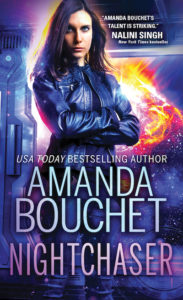 Captain Tess Bailey and her ragtag band of thieves are wanted criminals. They steal from the "haves" to give to the "have nots." Even though her heart is in the right place, her actions still get her into trouble – and there's no trouble greater than the dreaded Galactic Overseer Novalight. After stealing a top-secret military laboratory and inciting Novalight's rage, Tess and her crew manage to escape—and miraculously survive. Docked on their new planet, Tess encounters the tall, dark, and haughty bounty hunter Shade Ganavan, who has to decide if he wants to turn them over to the Galactic Overseer and be set for life, or if the real payoff is winning Tess's heart.
---
Over on Book Riot
We're back! Trisha and I got down to business again, but sadly no Huns were defeated. We're back on schedule for the year, so be ready for us to talk about romance and trying not to go over time, every other week!
This isn't particularly romance-related, but I know there are lots of us who read Kindle books (because that's the only way to get some of the greats) and we have to go through a lot of steps on our Apple products. You all probably know the shortcuts, but if you need some tips, here's a rundown.
New year, new reading nook? I thought I was going to try reading in a different, book-dedicated location in my house this year, but I find myself back in the corner of my sectional while my husband watches back-episodes of Guitar of the Day. Ah well. At least I've got my blanket.
Want to win a copy of 99 Percent Mine? Enter this giveaway! It's over pretty soon, so I'd get on that.
This. Is amazing.
Deals!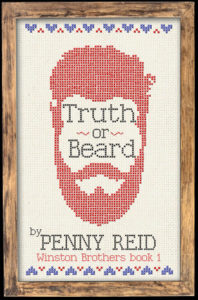 This is probably the 85th time I've talked about this book, but Truth or Beard is free right now! The first book in Penny Reid's Winston Brothers series (which—hint hint—is all completely self-published) sets the tone for the whole series. We get to know not only the whole Winston clan, but also their town. And, also, Penny Reid's spectacular combination of hilarity and feels, which is good to have about now. Just a heads up: the Winston Brothers are like Pringles. Once you pop, the fun don't stop. Or maybe they're more like Lay's?
Did you read The Apprentice Sorceress after I talked about it last week? Another book in the series, The Beauty's Beast is 99 cents right now! This one, which is set in the same universe, is about a noblewoman put in charge of a wolf, who turns out to be a cursed knight.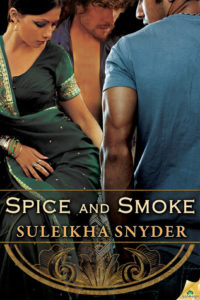 Did you like Tikka Chance on Me? Check out one of Suleikha Snyder's older titles, Spice and Smoke! It's 99 cents, and features multiple couples. They're across the sexuality spectrum and include relationships within established couples and new and burgeoning ones, too. And if you like this one, check out Spice and Secrets and Bollywood and the Beast, which are both 2.99. (Actually, a lot of Suleikha's novels are 2.99 right now, so you should just buy them all. You won't regret it!)
New and Upcoming Releases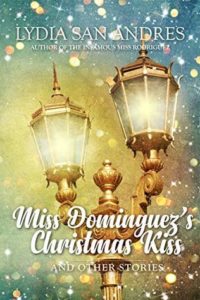 I know it's after the holidays, but you have to check out Miss Dominguez's Christmas Kiss and Other Stories by Lydia San Andres. The collection is part of her fin de siecle historicals set in the Caribbean, and her writing is super delightful. Also, it's 99 cents.
I still want to burn the term "reverse harem" forever but A Star Pilot's Heart looks utterly delightful. The description calls it a mix between Firefly, Star Wars, and The Princess Bride so I'm definitely in.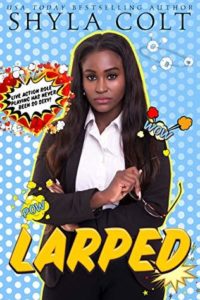 I saw the cover of LARPED and immediately had A Mighty Need. A TV star mistaken for a LARPer by his future lady love? Sign me up. There's a whole issue with deception that I'm worried will turn me off of the story, but I'm totally down to start!
And speaking of LARPers (not really) The Ex-Princess by Fiona West also looks delightful. It's a "modern fantasy adventure" featuring a princess who doesn't want to get married and a prince who needs her to. I'm super intrigued by the worldbuilding in this novel, which talks about horses as modes of transportation and people calling each other back.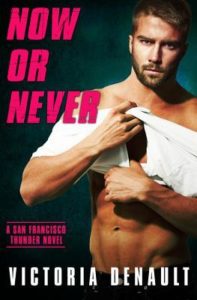 I haven't read the earlier books in these series, but there are TWO hockey romances out this week. The one in Victoria Denault's San Francisco Thunder series, Now or Never, has her usual soft boys with bodies of steel. Holden wants to prove he isn't the kid he was in high school to his high school crush, and there is also home restoration involved.
Game On, by Kelly Jamieson, is kind of the reverse of this in every way. From the whole not knowing each other thing to not planning on a relationship to go anywhere. But if you like contemporaries with bets, business heiresses, and smartasses abound, this one is for you!
Alright! I think that's probably good for the next few days. As usual, catch me on Twitter @jessisreading or Instagram @jess_is_reading, or send me an email at jessica@riotnewmedia.com if you've got feedback or just want to say hi!