Happy Tuesday, book lovers! It's a beautiful day in the book neighborhood. I must admit to not getting much reading done this weekend, but I had a good reason: KITTENS. I figured I should show them a little bit of attention. I'm going to share a few of today's great books below, and you can hear about a few more great reads on this week's episode of the All the Books! Rebecca and I talked talked about No Exit, Last Woman Standing, Thick, and more great books.
---
Sponsored by The Dreamers, a mesmerizing novel coming next month (January) from Random House.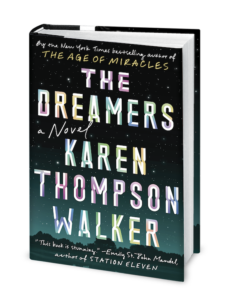 One night in an ordinary college town in the hills of Southern California, a first-year student stumbles into her dorm room, falls asleep—and doesn't wake up. Her roommate cannot rouse her. Neither can the paramedics, nor the perplexed doctors at the hospital. When others succumb to the mysterious illness, panic spreads throughout the community: A young couple tries to protect their newborn baby. Two sisters worry as their survivalist father prepares for disaster. Those affected by the illness, doctors discover, are displaying record-high levels of brain activity. They are dreaming heightened dreams—but of what?
---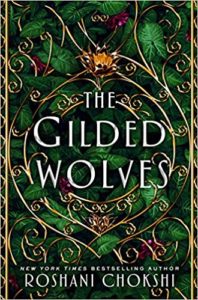 The Gilded Wolves by Roshani Chokshi
OHHHHHHHHH MY GOODNESS. I could write a love sonnet to the mind-blowing world building of this alternate nineteenth century Paris fantasy. It's a delicious high-stakes heist novel, full of marvelous details about artifacts, costumes, riddles, and more, as well as romance, adventure, and discussion of cultural appropriation and European colonialism. There are too many details to the plot to try and explain it, just know that I am so in love with this book.
Backlist bump: Six of Crows by Leigh Bardugo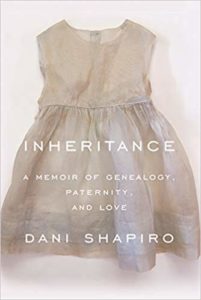 Inheritance: A Memoir of Genealogy, Paternity, and Love by Dani Shapiro
When Shapiro submitted her DNA to a genealogy test on a whim, she was not expecting the news that came back: the man she knew as her father was not her biological father. This is her moving, beautiful memoir about her investigation into that discovery, family, identity, and long-buried secrets.
Backlist bump: Devotion: A Memoir by Dani Shapiro
As Long as We Both Shall Live by JoAnn Cheney
Do you like your thrillers twisty, riveting, and slightly insane? Then pull up a chair! Cheney has knocked it out of the park (again!) with this nasty delight, about detectives investigating a man who has not one but two wives die under suspicious circumstances. Does he have really bad luck, or when it comes to splitting up, is he a DIY murder kinda guy?
Backlist bump: What You Don't Know by JoAnn Cheney (Seriously, the paperback cover of this book FREAKS. ME. OUT. and that's pleases me to no end.)
That's it for me today! If you want to learn more about books new and old, or tell me about books you're reading, or books you think I should read (or see lots of pictures of my cats Millay, Farrokh, and Zevon), you can find me on Twitter at MissLiberty, on Instagram at FranzenComesAlive, or Litsy under 'Liberty'!
Thanks so much for visiting me here each week! Y'all are the best.
xoxo,
Liberty