Happy Monday, folks!
That's right, it's our first Monday edition of Kissing Books, and I'm excited to get started!
---
Sponsored by our Unusual Suspects giveaway of $100 to the bookstore of your choice!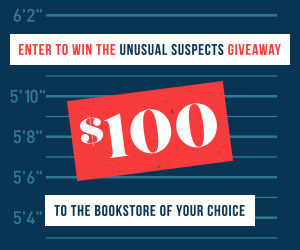 We're giving away $100 to the bookstore of your choice! Enter to win by signing up for Unusual Suspects, our mystery/thriller newsletter about new releases, book recommendations, book deals, and more. Enter here.
---
News and Useful Links
Well, we had an interesting weekend in romancelandia:
Someone with whom I am not familiar posted a medium article about Jennifer L. Armentrout and Jenny Trout, which sparked a lot of conversation about coincidence and the way people treat each other. Camps were formed, arguments were made, and eventually Jenny Trout stepped out of the conversation and deleted the tweets that started it. There were enough threads that I lost track of the conversation, unfortunately. (Just as a note: a lot of what was happening was gossip, conjecture, and hearsay, so I am mostly sharing it as an FYI.)
This also led to a conversation about the difference between plagiarism and common tropes, which we all know is a thing that won't stay dead in romance. Tessa Dare had a good thread about that.
On top of all that, Jimmy Thomas, who has been on countless romance covers, showed his whole ass over the weekend. But lots of cover artists and other awesome people have offered to make free covers pro-bono for authors who don't want his face turning people off from his books. Don't forget—a lot of these authors are just picking a face from stock photos, and have no idea what might be going on in the head behind said face. Well, now we know.
In much more delightful news, Jen (@JenReadsRomance) organized a group-watch of the Deadly Sexy movie and if you're okay with some mild spoilers you should definitely enjoy yourself on the #DeadlySexyWatch hashtag.
Speaking of Jen, have you checked out her map of romance-friendly indie and used bookstores?
This was a really interesting thread about lesbian romance. Do you know the history, and why there's so much less of it than m/m romance?
Also, romance-adjacent (though most of you know how I feel about Nicholas Sparks): Ingrid Michaelson is in line to work on a future musical based on The Notebook. Honestly, if Ryan Gosling and Amy Adams aren't involved, I don't particularly care.
Deals
Start Here, an anthology by #romanceclass authors (who, if you haven't heard of them, are either from the Philippines or have Filipino heritage) is 99 cents right now. Its subtitle is "short stories of first encounters" but there are promised HEAs for everyone. If you want to get a taste of Romance Class, start here. (I'm sorry. I couldn't help it.)
Looking for a laugh? Tara Sivec's Shame on You (as well as the other two in the series, actually) is 1.99. While an ex-military woman turned bounty hunter might not immediately read as a barrel of laughs, Tara Sivec just has a way of turning the most ridiculous situations into comedy.
Recs!
Now that we've got twice the KB, look for some backlist recs on Mondays, and we'll talk about new books on Thursdays (after each week's batch of Tuesday releases). Today, I thought I'd start us off with some contemporary series starters, all that are either finished or will be soon. They're not quite the Play By Play series as far as length, but they're great for a few days' reading. Sit down with these openers, and decide if you want to gorge yourself on the rest.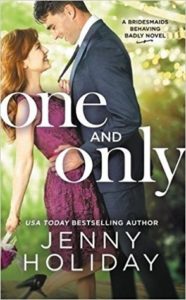 One and Only
Bridesmaids Behaving Badly
Jenny Holiday
Why should brides get all the fun? This series (three full-length novels and a novella) features a few bridesmaids who are just trying to do their best for the brides in their lives, and they find themselves getting waylaid (hah. hah.) by…well, other men in their brides' lives. Jenny Holiday is great at telling a story that is both heartfelt and fun, and these books are easy to read over a weekend. The last in the series hasn't yet come out (it's out January 29) so if you spread it out just enough, you can pick it up just in time.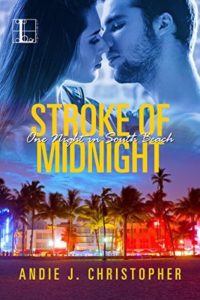 Stroke of Midnight
One Night in South Beach
Andie J. Christopher
This book starts on New Year's Eve, and features a sexy encounter between a woman who works too much to keep the family business afloat and a former Navy SEAL. Each story is a standalone, like you do, but they're about people who know each other, whether they're related or connected in other ways. Andie J. Christopher's stories are delightful and fun, and a pretty sexy. And of course, they feature Latinx protagonists.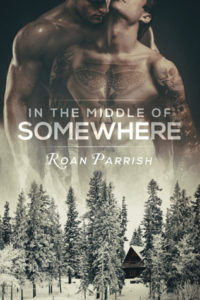 In the Middle of Somewhere
Middle of Somewhere
Roan Parrish
You all know my feelings on Roan Parrish and her writing. In the Middle of Somewhere was her debut novel in 2015, and is a beautiful story featuring a furniture builder in Upper Michigan and the prickly man he comes to love. Roan Parrish's stories are more quiet, with less going on than the others, so if you're looking for something fast-paced, this series isn't the way to go. But they're a great place to start if your goal, like mine, is to make your way through her repertoire.
So if you're looking for a contemporary series to start, have at this one, and we'll see you on Thursday with some new titles!
That's it for now! As usual, catch me on Twitter @jessisreading or Instagram @jess_is_reading, or send me an email at jessica@riotnewmedia.com if you've got feedback or just want to say hi!