Happy New Year and welcome to the first Thursday edition of Book Radar! *MUPPET ARMS* I have a bit of news and fun stuff for you today, and I'll be back on Monday with more, but also a bit of different fun stuff. I'm going to add a couple of new sections and keep on with the general bookish enthusiasm. It's all so exciting!
I want to start off the new year by taking another opportunity to thank you for reading! Sharing book excitement is so much fun for me, and you make it possible! Enjoy your upcoming weekend, be kind to yourself as well as others, and remember that I love you and I like you. – xoxo, Liberty
---
Sponsored by Reema Zaman and her forthcoming memoir, I Am Yours. To speak is a revolution.
It is time. It is time to free our voice. For too long women have been silenced. Now, women everywhere are breaking through the limits placed on us by family, society, and tradition. To find our voices. To make space for ourselves. Now is the moment to reclaim what was once lost, stolen, forsaken, or abandoned. I Am Yours is about my fight to protect and free my voice from those who have sought to silence me, for the sake of creating a world where all voices are respected. We're in this together. You are mine, and I am yours.
---
Here's this week's trivia question: Which of Shakespeare's plays features a sorcerer named Prospero? (Scroll to the bottom for the answer.)
Deals, Reals, and Squeals!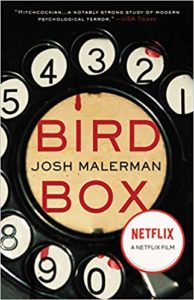 Bird Box broke Netflix records.
Roxane Gay announced the release date of How To Be Heard.
Chelsea Clinton's next children's book will look at endangered species.
This isn't new-new, but it's news to me! How did I miss that Perfume had a new modern-day adaptation?! I can't wait to watch it. I looooove the novel. The movie? Not so much.
(It has been a quiet week because of the holidays, but big announcements and sneak peeks should be back to normal soon!)
Book Riot Recommends 
At Book Riot, I work on the New Books! email, the All the Books! podcast about new releases, and the Book Riot Insiders New Release Index. I am very fortunate to get to read a lot of upcoming titles, and learn about a lot of upcoming titles, and I'm delighted to share a couple with you each week so you can add them to your TBR! (It will now be books I loved on Mondays and books I'm excited to read on Thursdays. YAY, BOOKS!)
Excited to read:
March Sisters: On Life, Death, and Little Women by Kate Bolick, Carmen Maria Machado, Jane Smiley, and Jenny Zhang (Library of America, August 27, 2019)
I haven't even read Little Women (I know, I know) and I'm excited to read this book because WOW what a line-up! These four fantastic authors each share their thoughts and feelings about the Louisa May Alcott classic in honor of its 150th anniversary. Maybe 2019 will be the year I finally read it.
What I'm reading this week.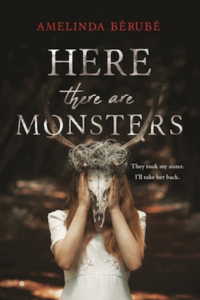 Here There Are Monsters by Amelinda Bérubé
On Earth We're Briefly Gorgeous by Ocean Vuong
Outside the Gates by Molly Gloss
And this is funny.
Glen Weldon is always funny.
Trivia answer: The Tempest.
You made it to the bottom! Thanks for reading! – xo, L