Hi mystery fans! We survived the first week of a new year so I give everyone permission to cancel all weekend plans, build a bookfort, and do you.
---
Just for Book Riot readers: sign up for an Audible account, and get two audiobooks free!
---
From Book Riot And Around The Internet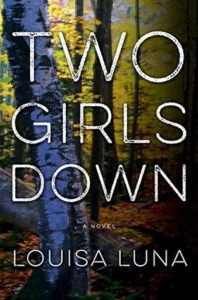 Rincey and Katie discuss their favorite mystery and thrillers from 2018 on Read or Dead.
Indie Press Polis Launches Diversity-Focused Crime Imprint Agora Books
5 Murder Mystery Books By Women To Bring A Chill To Your New Year
13 mystery books for the thrill-seeker on your list
"The Harris Company, has optioned the crime series Darby Holland from veteran tattoo artist and crime novelist Jeff Johnson for six-figures in a bidding war that took place over the holiday."
True Crime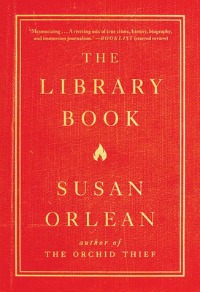 True-life arson mystery ignites 'The Library Book'
How Indigenous reporters are elevating true crime
Kindle Deals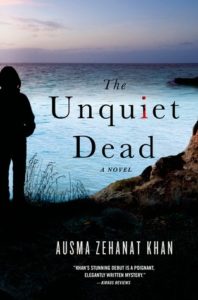 The Unquiet Dead (Rachel Getty & Esa Khattak #1) by Ausma Zehanat Khanis $2.99 and a great series that I love–perfect if you like police procedurals, traveling to different countries, and current social issues. (TW there are triggers throughout the series because it deals with serious issues but I don't remember specifics, I'm sorry.)
If I Die Tonight by Alison Gaylin is $1.99 (Suspenseful mystery which also works for literary fans–Full review) (TW suicide)
Overturned by Lamar Giles is $1.99 and one of my favorite crime novels of 2017–Full review.
A Bit Of My Week In Books
I'm currently listening to two audiobooks: Invisible: The Forgotten Story of the Black Woman Lawyer Who Took Down America's Most Powerful Mobster by Stephen L. Carter–A really good biography, not only about Eunice Hunton Carter but that also delves into US history of racism and intersectional feminism; The Disappearing by Lori Roy–Small town (Florida) mystery with missing girls that starts with a strong voice.
I downloaded a galley of Carmilla by Kim Turrisi because I saw the words "Buffy the Vampire" "mixed" "Veronica Mars" and that's all I need to know about that. I'm thinking of starting The Hunting Party by Lucy Foley next since I'm a sucker for friends-snowed-in-with-a-murderer.
And I'm finishing the fun cozy mystery Love, Hopes, & Marriage Tropes by Abby L. Vandiver and the really interesting historical mystery The Confessions of Frannie Langton by Sara Collins–along with like 10 other books but we won't talk about my messy reading brain.
Browse all the books recommended in Unusual Suspects previous newsletters on this shelf. And here's an Unusual Suspects Pinterest board.
Until next time, keep investigating! And in the meantime, come talk books with me on Twitter, Instagram, and Litsy–you can find me under Jamie Canavés.
If a mystery fan forwarded this newsletter to you and you'd like your very own you can sign up here.