Good Thorsday, friends. I hope all is well in the lands where you are, and that you're either having a nice, stress-free amp-up toward the latter-month holidays, or are just enjoying your December. If not, I've got some things to help you out.
---
Sponsored by Book Riot's 10 Best Nonfiction Books of 2018 Giveaway.
We're giving away ten of our favorite works of nonfiction of the year! Click here to enter.
---
News and Useful Links
It's definitely been a quieter week than last week. A few things have happened here and there, but mostly I'm just excited to delight you with precious photos, release announcements, and more lists.
If you weren't reading "That Festive Feeling" over on Frolic because you don't do serials, it's all done and safe to consume beginning to end.
Did you see that magical cover for The Wedding Party? And you can read an excerpt!
The cover for Brazen and the Beast was released, too. It's so purty. Is it 2019 yet? (No, but soon!)
Speaking of Frolic, a Fast Company article about the ever-growing romance and pop culture media conglomerate very much buried the lede when it came to sharing news about A Princess in Theory being optioned for film! That's right, Ledi and Thabiso will be on our screens in the future. Time for a reread.
Goodreads has offered another lovely Year in Books page for each of us, and some authors are sharing theirs! Helen Hoang was one of them, and even though the number is small, the books are mighty! And I have yet even more reading to do! (You're welcome to have a look at mine, if you're wondering.)
So we all know the folks at The Ripped Bodice are magic and just too precious for this world. But have you seen their | holiday | photos. You're gonna need a paper bag to control your breathing after all the giggling. And joy.
Maya Rodale's newest review collection on NPR's website is just delightful, and boy do I need to read those. I even have two of them :facepalm:
And finally, don't forget to watch Deadly Sexy over the weekend! The adaptation of Beverly Jenkins' super sexy romantic suspense—very unlike the historicals for which she's known—will be available to watch on Amazon Prime starting Saturday (December 15, for those of you who might be behind on newsletters).
Deals!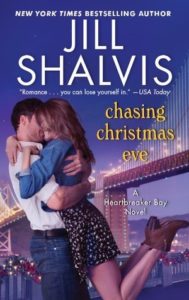 If you've already enjoyed The Trouble With Mistletoe this holiday season (and watched the PassionFlix adaptation featuring Hot Ghost—I mean…Thomas Beaudoin), another Jill Shalvis Christmas romance, Chasing Christmas Eve, is 1.99.
Okay so here's a story: In college, after catching up on all the Anita Blake books, slamming my way through the Dark Hunters, and moaning about what the heck had happened to Lestat, my similarly-vampire-loving bestie told me about the Carpathians, and I read about six of them in a row instead of doing problem sets. Apparently, there is a Dark Prince: Author's Cut, and I might have to start at the beginning again.
If you sometimes wish Labyrinth were set in the 19th Century, you might like Wintersong by S. Jae Jones, which is 2.99 right now. There's a Goblin King and everything.
Over on Book Riot
Best Books of 2018 is out! You will not be surprised by the romances featured therein.
Kamrun interviewed Anna Todd a bit ago and I missed it.
Rebecca Renner speaks to my heart in her defense of ugly bullet journaling. It wasn't until I realized it could be ugly that I really embraced using it for All The Things, including keeping track (or trying to keep track) of my reading.
Thinking about getting yourself a Christmas present? You'll need to consider the differences between the Kindle and the iPad.
My Faves of 2018
I know what you're going to say: December ain't over yet! Well, this is my last chance to do it. Next week, we'll talk about what I'm excited to read next year, and then the week after that we don't get to hang out together (Book Riot will be on Vacation). So here's my moment.
In order of date read, from January to now, here are my favorite reads from 2018 (I've limited myself to 10 for everyone's sake):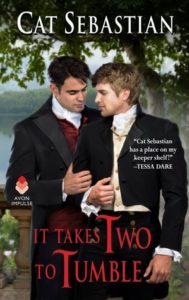 It Takes Two to Tumble, Unmasked by the Marquess, and A Gentleman Never Keeps Score
Cat Sebastian
I started my year with It Takes Two to Tumble, and I got all the Captain Von Trapp fuzzies reading it. Ben is still my favorite Sebastian hero, and the concept of cinnamon roll will forever have a picture of him. But then there's Robin. Oh, my darling Robin. And seriously, how to you compare those two to Sam Fox? There's so much in every Cat Sebastian character, and I will love every story, every hero, heroine, and nonbinary protagonist till the day I die.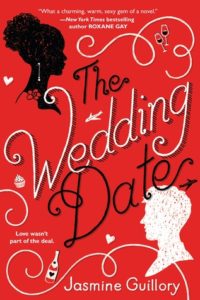 The Wedding Date
Jasmine Guillory
What can I say about this book? Competence porn + fake relationship + long distance + calling out white privilege + Alexa Monroe, the cupcake-loving heroine of my heart. It's all wonderful. I loved her appearance in The Proposal and hope to see much much more of her in The Wedding Party next year. Please.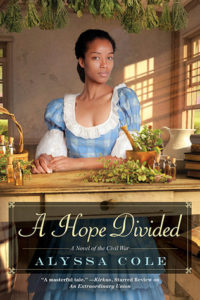 A Princess in Theory, A Hope Divided, and A Duke By Default
Alyssa Cole
Okay, so A Hope Divided came out in 2017, but I didn't get to it until this year. I will hold off final judgment until I've read An Unconditional Freedom, but I think Marlie and Ewan are my favorite Loyal League couple. Marlie is just so brilliant and Ewan is quietly perfect for her.
I am going to speak plainly: I really liked A Princess in Theory. I loved Ledi as a character, I loved the growth both she and Thabiso experienced, I loved all their friends and family…but I absolutely adored A Duke By Default. Portia is my favorite, and I love that she knows she's a mess and is trying to do something about it. I love her grumpy Scot and all his rules for sword making. I love the work they do to deserve each other.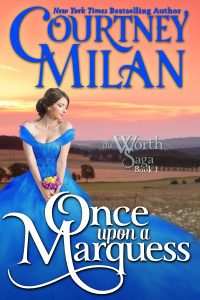 Once Upon a Marquess and After The Wedding
Courtney Milan
Did I mention I read Once Upon a Marquess on a plane and scared the person I was sitting next to with my snort-cackle-laughter? I loved getting to know the Worth family, and the easy romance between Judith and her Marquess, in part because I knew After The Wedding was going to be hard. Camilla and Adrian are both such terribly hurt people looking for love, and it was heartwrenching to read their story. But so good in the end.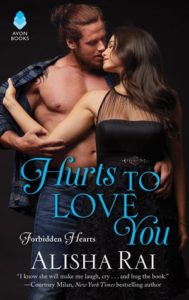 Hurts to Love You
Alisha Rai
I knew it was going to take a lot to surpass the wonder that was Wrong to Need You, and it didn't quite get there. But it was still one of the greatest conclusions to an interconnected series, and I loved what Alisha Rai did to get us there—the ideas she put into our head from the beginning, the ways she set them on their heads, the satisfactory ending for all involved. Finishing this book was like taking the first deep breath after a long swim.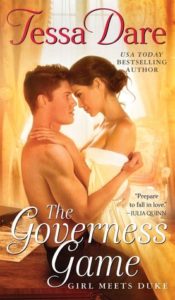 The Governess Game
Tessa Dare
On a completely reverse note, this was a refreshing dive into the world of historical comedy. I liked The Duchess Deal, which was complete with a marriage of convenience and a legit Regency Batman, but The Governess Game also includes rounded hellions who put on doll funerals, a hero who knows he's awesome and doesn't brood…much…and the most delightful stargazer known to man. Tessa Dare knows how to make someone laugh while also inflicting feels, and this is the best of the lot so far.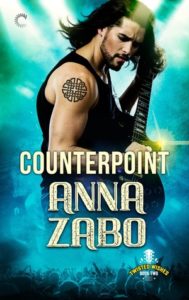 Syncopation and Counterpoint
Anna Zabo
These two are here together because I don't know which one I like more. Syncopation features rep that I had never seen before: an aromantic lead. Anna Zabo did not shy away from making the aro hero a complete person, and his feelings for his lover reflect that. But then there's Counterpoint. Dom and Adrian are magic to watch—less intense than Ray and Zavier, but no less interesting. Their story is the one I prefer, the one that cut to the quick the most, but Syncopation is very very close, because feels. So many feels.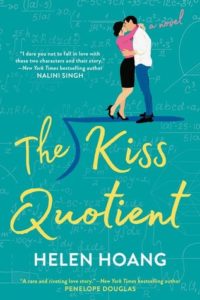 The Kiss Quotient
Helen Hoang
You all know how I feel about this book. I love th #ownvoices #actuallyautistic rep and Stella and Michael as characters and all the feelings and all the four-alarm sexytimes. Escort-turned-fake-boyfriend stories are the best. I can't wait for The Bride Test to come out, though, because Michael's cousin was pretty great.
Okay, so I have a thing for gay rock stars, sue me. Well, it's more like I have a thing for authors who twist me around, pull me apart, and pour me back together with their words, and Roan Parrish is definitely one of those. The way she writes about music, about loneliness, about love and tenderness and feelings is something incredibly unique.
Damaged Goods and Wanna Bet?
Talia Hibbert
And you know who else is like that? Talia Hibbert. Damaged Goods is a connector story between the two Kabbah Sister stories, but was definitely a full length novel. The angst is mostly external from the relationship, but the feelings and growth are all there. Wanna Bet? was a total surprise as far as characterization and feels went, because I'd gone in expecting an easy friends-to-lovers story and whoa was it not that.
Wolfsong
TJ Klune
Why did I sleep so long in TJ Klune? After picking this up based on a recommendation from a non-romance-reading friend, I realized I had two other unread TJ Klune books on my ipad. I failed with this one, because TJ Klune is a master of characterization, of pacing, and of building every kind of suspense imaginable. Sure, there are werewolves, and that is an important fact, but that's not what the story is about. It's about love, and family, and growing into yourself. The payoff is very late in this story, but you won't care.
Rafe
Rebekah Weatherspoon
Fluffy McFlufferston should be the subtitle of this book, not Buff Male Nanny. Rafe, our titular nanny, loves his line of work and loves kids. How often do you see that in a romance? Then, you've got the amazingness that is Dr. Sloan Copeland. She is a surgeon, a prodigy, and a single mother who had no problem leaving the man making her miserable and pursuing her own goals. And of course, there's some serious sexytimes.
Oh, you thought I meant ten individual titles? Sorry. Also, I'm going to look at this list in three days and think "oh man, I forgot that" and "how could I leave out that" so just be aware that even I am not sure if these were really my favorites of the year. They're mostly the ones I'm thinking of right now.
Also…I think there might be eleven. I didn't major in math, okay?
What were your favorites? I want to share them with everyone!
New and Upcoming Releases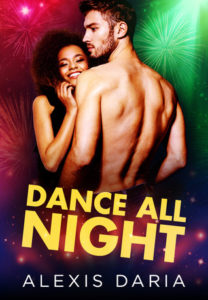 Dance All Night by Alexis Daria
The Earl I Ruined by Scarlett Peckham
Unzipped by Lauren Blakely
Winning Charlotte Back by Kathy Douglass (MMP December 18)
Okay, this has gone on long enough. I'm so, so sorry.
As usual, catch me on Twitter @jessisreading or Instagram @jess_is_reading, or send me an email at jessica@riotnewmedia.com if you've got feedback or just want to say hi!