Happy Monday, dear readers. It's another week full of possibilities, and there are so many glorious things to be thankful for. Books, for one. And…well, books is enough. I hope you are reading something wonderful. Enjoy your upcoming week, be kind to yourself as well as others, and remember that I love you and I like you. – xoxo, Liberty
"Book Radar" is sponsored by Dynamite Entertainment.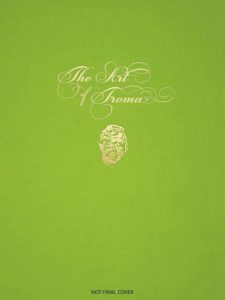 For over FORTY YEARS, Troma Studios has blazed its own bloody, slime-covered trail, making movies their own damn way! From The Toxic Avenger to The Class Of Nuke 'Em High to Poultrygeist to Tromeo And Juliet, Lloyd Kaufman never compromised, waving his independent freak-flag freely, and helped jumpstart the careers of luminaries such as James Gunn, Eli Roth, and countless others! How, you might ask, did a couple of rebels with almost no cash manage to make a library of a THOUSAND films? You'll have to pick up this incredible collection to find out!
---
Here's this week's trivia question: What author plotted their mysteries while eating apples and relaxing in a warm bath? (Scroll to the bottom for the answer.)
Deals, Reals, and Squeals!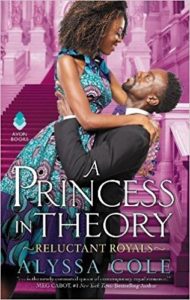 A Princess in Theory by Alyssa Cole has been optioned!
Starz picks up Dublin Murders, based on Tana French novels.
André Aciman is writing a sequel to Call Me by Your Name.
Eve Ewing announced her new book: 1919.
You moves to Netflix as Lifetime bails on Season 2.
Brie Larson will star in Charlie Kaufman's Netflix adaptation of Iain Reid's I'm Thinking Of Ending Things.
Ryan Reynolds is turning a Reddit short story into a horror movie.
Kate Atkinson announced the next Jackson Brodie novel!
John Grisham is coming to Hulu.
HBO renewed My Brilliant Friend for a second season.
Cover Reveals
EW had the cover reveal and an excerpt of The Wedding Party by Jasmine Guillory. (Berkley, July 16, 2019)
Mandy Berman shared the cover of her upcoming novel The Learning Curve. (Random House, May 28, 2019)
Here's a peek at Natalie Tan's Book of Luck and Fortune by Roselle Lim (Berkley, Jun 11, 2019)
And the first look at the cover of Color Me In by Natasha Díaz! (Delacorte Press, August 20, 2019)
The Tiger's Wife author Téa Obreht announced her new novel and shared the cover: Here's the first peek at Inland. (Random House, August 13, 2019)
Sarah MacLean revealed the cover of Brazen and the Beast: The Bareknuckle Bastards Book II. (Avon, July 30, 2019)
And last but not least, a first look at Midsummer's Mayhem by Rajani LaRocca. (Yellow Jacket, June 4, 2019)
Sneak Peeks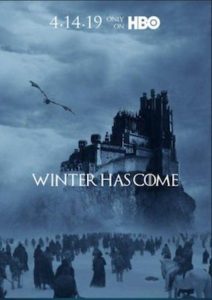 HBO released the first official teaser trailer for Season 8 of Game of Thrones!
And the first full-length trailer for Captain Marvel is here!
Book Riot Recommends 
At Book Riot, I work on the New Books! email, the All the Books! podcast about new releases, and the Book Riot Insiders New Release Index. I am very fortunate to get to read a lot of upcoming titles, and learn about a lot of upcoming titles, and I'm delighted to share a couple with you each week so you can add them to your TBR!
Loved, loved, loved: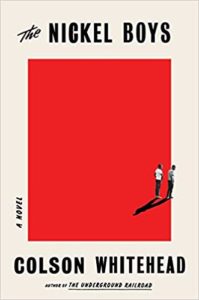 The Nickel Boys by Colson Whitehead (Doubleday, July 16, 2019)
YOU BET I READ IT. And it's fantastic. It's about two boys with different views on facing the world deal with their challenges after they are thrown in a brutal reform school in Jim Crow-era Florida. The book is only a little over 200 pages, but it's the perfect length for what Whitehead is trying to convey. He has taken another dark spot in American history and transformed it into a compelling, powerful novel.
Excited to read: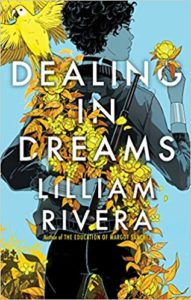 Dealing in Dreams by Lilliam Rivera (Simon & Schuster Books for Young Readers, March 5, 2019)
I loved her last novel, The Education of Margot Sanchez, and this one is being billed as The Outsiders meets Mad Max: Fury Road. YES PLEASE. My body is ready.
What I'm reading this week.
Furious Hours: Murder, Fraud, and the Last Trial of Harper Lee by Casey Cep
Very Nice: A Novel by Marcy Dermansky
Walking on the Ceiling: A Novel by Aysegül Savas
The Mystery of the Exploding Teeth: And Other Curiosities from the History of Medicine by Thomas Morris
Dark Constellations by Pola Oloixarac, Roy Kesey (translator)
And this is funny.
Jenny Lawson is a national treasure.
Trivia answer: Agatha Christie.
You made it to the bottom! Thanks for reading! – xo, L