This edition of Today in Books is sponsored by THE GOOD, THE BAD, AND THE DUKE, a delightful Regency holiday romance by Janna MacGregor.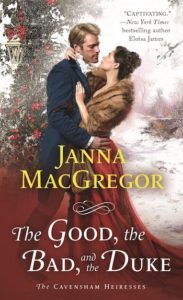 ---
Call Me By Your Name Is Getting A Sequel
While the conversation about whether there will be a sequel to the film adaptation of the novel continues, André Aciman, the author of Call Me By Your Name, stated on Twitter there will be a book sequel: "I would actually love a sequel to Call Me by Your Name. In fact I am writing one."
Twelve New Poem-a-Day Guest Editors for 2019
Poets.org shares previously unpublished poems by poets daily and Poem-a-Day will have 12 new guest editors in 2019 who will each curate a month of poems. Click that link to learn more about the awesome guest editors and let's all read more poetry in 2019!
The 2018 Honorees Of AFI Awards Have Been Announced
And I immediately spotted 4 films that were book adaptations! Congrats to BlacKkKlansman based on Ron Stallworth's Black Klansman: Race, Hate, and the Undercover Investigation of a Lifetime; Black Panther based on the comic book character; If Beale Street Could Talk based on James Baldwin's novel; Mary Poppins Returns based on Pamela Lyndon Travers' series.