Sponsored by CADENZA by Stella Riley, an exquisite historical romance in The Times recommended Rockliffe series.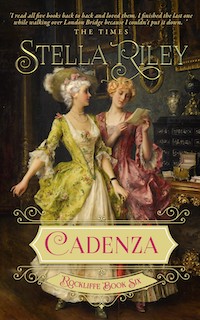 ---
Margaret Atwood Announced On Twitter The Handmaid's Tale Sequel
Titled The Testaments the new work will publish in 2019 and "is set 15 years after Offred's final scene and is narrated by three female characters." Here's hoping it's still fiction when it publishes.
60 Years Later
Uncollected poems and an essay by Pulitzer prize-winning poet Anne Sexton have been rediscovered. Her early works, noted as being brighter than the work she's known for, will be reprinted by the literary journal at the University of Idaho, Fugue.
Netflix + The Roald Dahl Story Company =
The streaming company will be creating family-oriented animated series based on Matilda, The BFG, Charlie and the Chocolate Factory, The Twits, Charlie and the Great Glass Elevator and George's Marvellous Medicine. "Netflix says it will 'remain faithful to the quintessential spirit and tone' of Dahl's work, while also building an 'imaginative story universe' that extends beyond the author's books."