Hey YA lovers: Let me help you make your holiday shopping (for yourself) a little easier!
"What's Up in YA?" is sponsored by Girls of Paper and Fire by Natasha Ngan.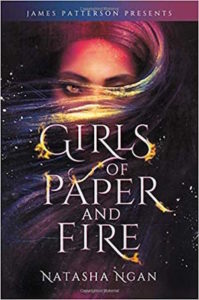 Lei is a member of the Paper caste, the lowest and most persecuted class in Ikhara. Even so, rumors of her golden eyes have piqued the king's interest, and she is ripped from her home and taken to the opulent but oppressive palace, her life now beholden to his every whim. But Lei, dreaming of escape, does the unthinkable — she falls in love. Her forbidden romance, enmeshed with an explosive plot that threatens the king's reign, will force Lei to decide just how far she's willing to go for justice and revenge.
---
I've been collecting links to fun handmade pins and bookmarks that celebrate YA literature, and since it's the season of giving, I'm giving you these links so you can give these goods to yourself (or others, I guess).
Find below both enamel pins and some bookmarks. Chances are you or someone you know loves these books or series depicted. Links go to the shops and prices are current as of Tuesday, November 27.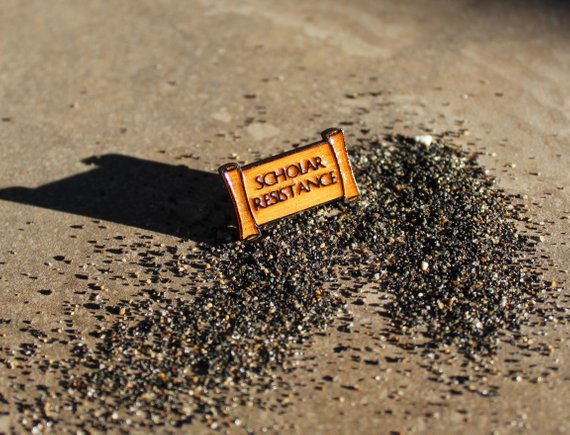 This "Scholar Resistance" pin honors An Ember In The Ashes by Sabaa Tahir. $9.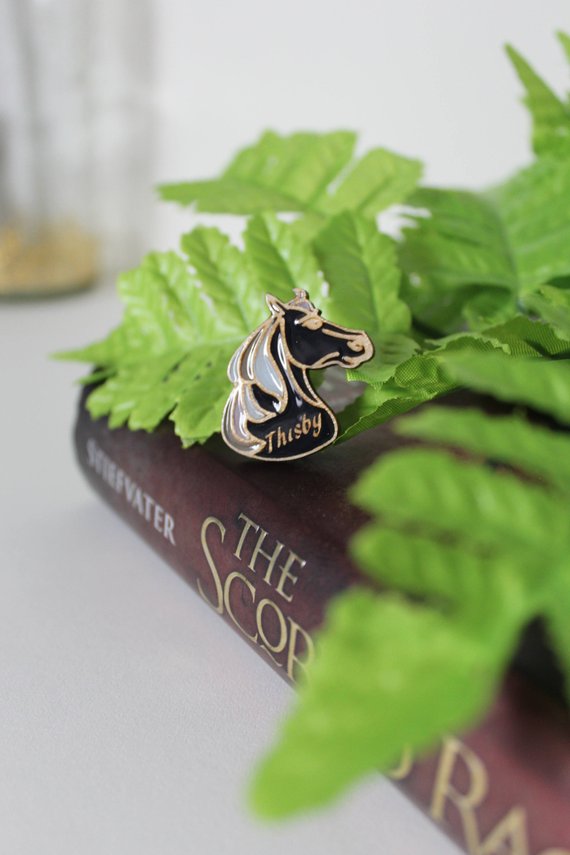 For readers who love Maggie Stiefvater's The Scorpio Races, a lovely Thisby enamel pin. $9.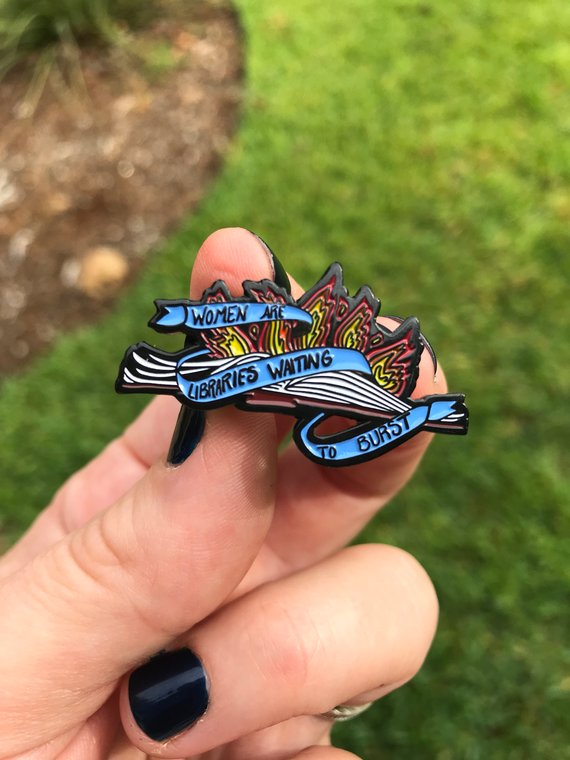 Although not technically YA, Amanda Lovelace's the witch doesn't burn in this one has a tremendous teen readership. This pin highlights a great line from that poetry collection. $10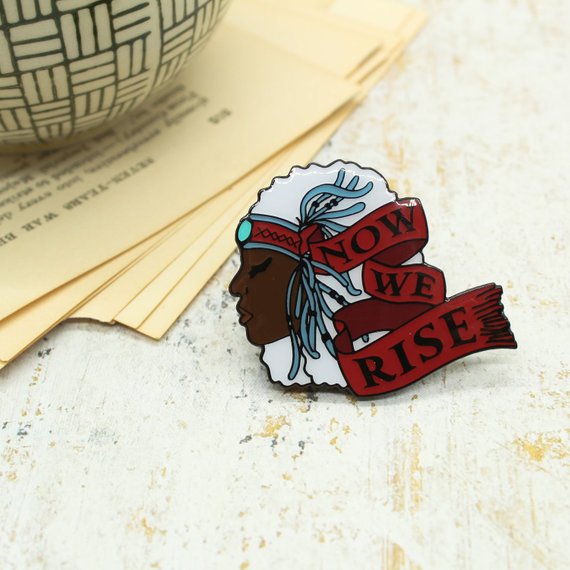 Though the shop is on a short break, they'll be back soon enough that you can snag one of these "Now We Rise" enamel pins honoring Children of Blood and Bone.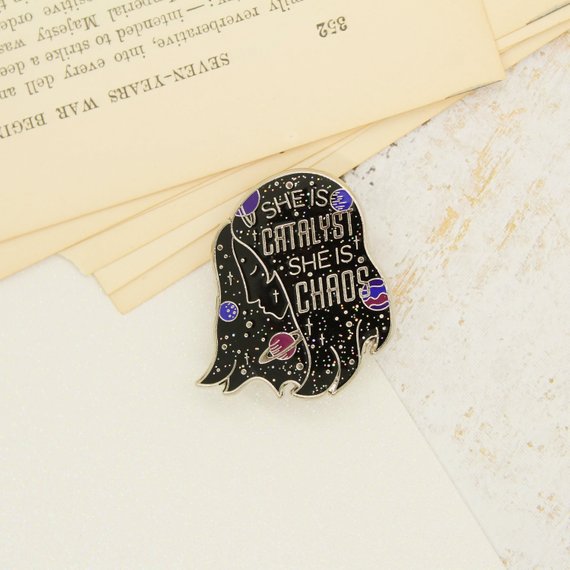 From the same shop as the pin above is this gorgeous enamel pin featuring a line from Illuminae.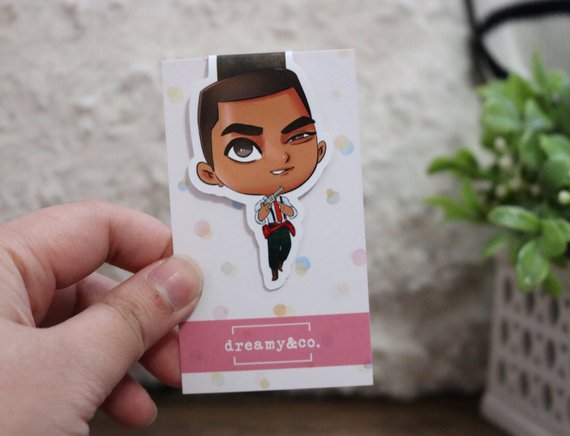 Jesper from Six of Crows gets the magnetic bookmark treatment. $3.15.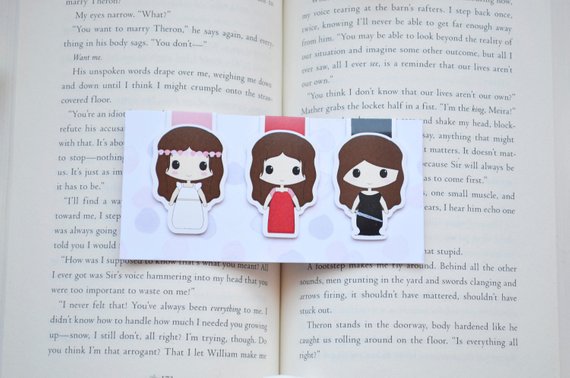 If you love "The Remnant Chronicles," you'll be familiar with these magnetic bookmarks. $7.20 for all three. Click through to this shop to find more awesome YA magnetic bookmarks, including Harry Potter, Eleanor & Park, and more.
Fan of the "Throne of Glass" series? Then you'll want to wear your love with this Rattle The Stars enamel pin. $8.62.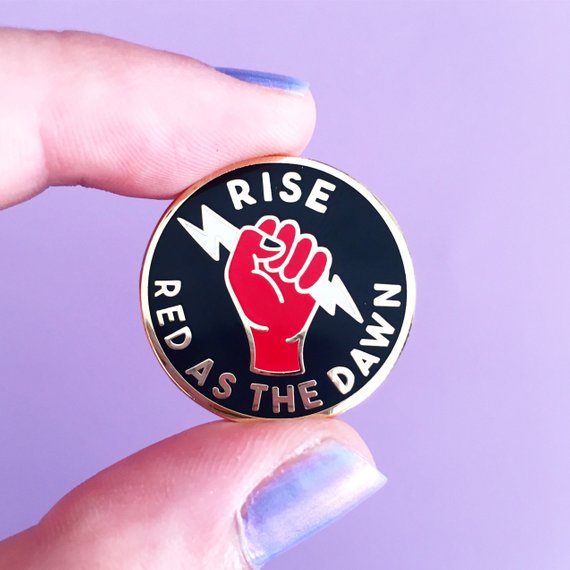 The Red Queen gets an enamel pin treatment, too. $8.62.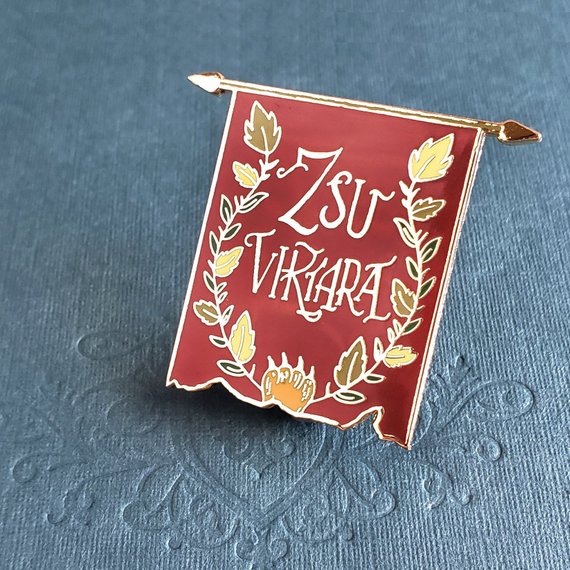 Stand Strong with this enamel pin from The Kiss of Deception. $10.85.
Snag a Rebel of the Sands magnetic bookmark. $2.34.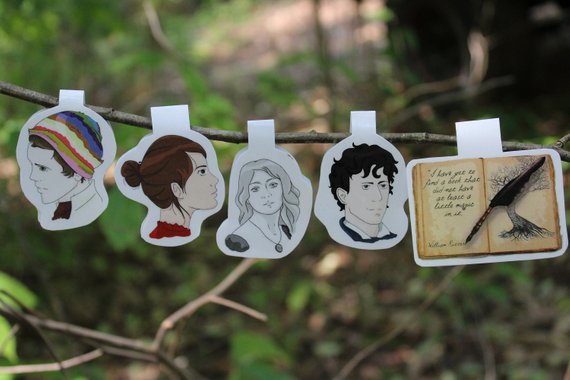 How great is this whole series of Jackaby themed magnetic bookmarks? $2 each or $6 for the set.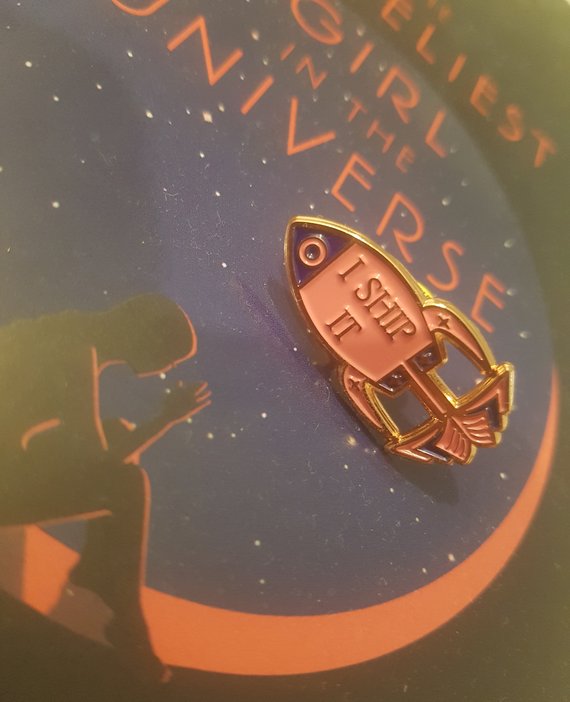 Last, but not least, no matter your fandom, there's a place in your heart for this "I Ship It" enamel pin. $10.
____________________
Thanks for hanging out & we'll see you next week for a big 'ole link roundup.