Hi there, friends! If you're in the US, I hope you had a good holiday. If not, I missed you last week!
But since we skipped a week, we've got a lot to catch up on.
---
Sponsored by Kensington Publishing Corp.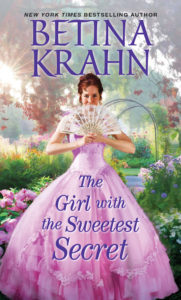 New York Times bestselling author Betina Krahn is back by popular demand! The second installment of her Sin & Sensibility series is a warm-hearted and witty Victorian-set romance filled with sparkling surprises. When an independent heiress who's sworn off love and a scoundrel with a past unite to take down a common enemy, revenge isn't the only thing that sparks between them.
---
News and Useful Links
Sarah has spoken, and I have some reading to do.
Lookie who is on the New York Times 100 Notable Books of 2018 list!
Guess who is dipping into traditional publishing? Is it Fall 2019 yet?
Oh wait, what's that? Ruby Lang has more coming, too?
So. Tor.com screwed up, and they apologized. The conversations that sparked from this little misstep, though, showed us some of the underworkings of Tor in general, including one author saying that she was made to remove any mention of a central romance from the blurb (probably turning potential core readers off).
The Ripped Bodice has opened their holiday shop, which includes all kinds of lovely keepsakes and holiday boxes!
Did you know there was a "Trope Rec Tuesday" on Frolic? Here's a fun one!
And also, there's so much movie news!
I'll admit, I'd been slowly pulling away from PassionFlix (especially when I went to watch Bride and Prejudice and it wasn't there!) but I am highly intrigued by this still from the holiday movie they've been working on. It's based on the novella Wrapped Up in You by Ella Frank.
Think you're already out of holiday movies? Think again! Here are a few more, all based on romances! (Also, it's been recommended, if you actually want to get anything done between now and Epiphany, that you not download the Hallmark Channel App—wink wink.)
The Mary Sue wants us to watch romantic comedies. I'm all for it.
We've talked a lot about the progress of the film adaptation of Beverly Jenkins' Deadly Sexy. Well, here's news! The movie will be available on Amazon to view starting December 15!
And speaking of Beverly Jenkins. THIS COVER. I DIED.
Deals!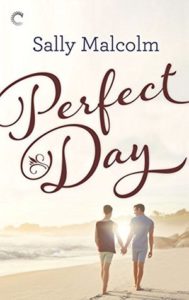 Looking for a m/m Persuasion adaptation? Here you go: Perfect Day by Sally Malcolm is 99 cents.
It's still too warm here in Arizona, so I can't wait to read Reindeer Games, an anthology of snowed-in romances. They might be about snow, but the author list is on fire. Also, it's 99 cents.
Like Janet Evanovich? Visions of Sugar Plums is 2.99.
Over on Book Riot
Have people started asking you what you want for whatever winter holiday you're celebrating? Just send them this list.
Have you spent time with any of these families yet?
Christmas romances, because it's time!
Do you need to add to your podcast list? Here are tons of romance podcasts for you to check out.
Speaking of podcasts, Trisha and I recorded a Very Special episode of When in Romance with the esteemed, glorious, hilarious Rebekah Weatherspoon.
Recs!
Well, it's practically December, which means it's time for holiday novellas! (And some longer titles, too!) I took advantage of the holiday to try to catch up on the oppressive backlist of books I'd acquired in holiday seasons past. I made it through quite a few, but I've still got some reading to do! (It's like an advent calendar of romances, all for me!)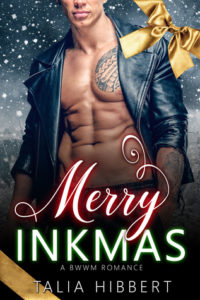 Merry Inkmas
Talia Hibbert
Bailey has the shock of her life when she finds herself out of a job when she can't help but stand up for what is right. Fired in front of her friend John, who is dealing with homelessness, and the hot customer who came in every day with no idea what he wanted, Bailey is lost. But Cash saves her with a job, only to run hot and cold when they start spending more time together. Bailey has her own hangups when it comes to love. Will the two of them get it together by Christmas?
Mine for Christmas
AD Lawless
In this quick, darling friends-to-lovers story, buds Matt and Cody both have crushes that they think are unrequited. When Cody tells a little white lie, Matt ends up escorting him to the family Christmas Eve party as his boyfriend. But it's all pretend, right?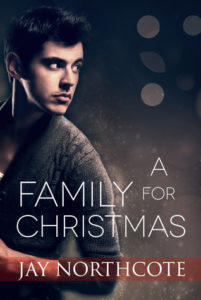 A Family for Christmas
Jay Northcote
So I've noticed a theme in my reading and it's going home. In this heartwarming story, Rudy likes Zac. Zac doesn't like anyone. Or more, he doesn't trust them, as a kid out of the system. But when Rudy invites Zac home, Zac surprises both of them by saying yes. Just as friends, though. Even if they do find each other attractive.
Unexpected
DL White
Saidah doesn't want to go anywhere for Christmas, but she succumbs to a friend's invitation to dinner with a hint that a college ex would be there. The ex that got away. Well, turns out…it's probably for the best. But his brother…well, he might be a contender.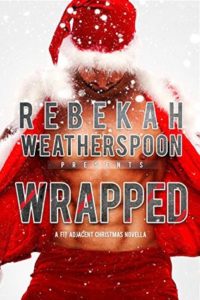 And while I didn't read it this holiday season, I would be remiss in mentioning Rebekah Weatherspoon's Wrapped, which is adorable and delightfully sexy.
But there are so many more, on my shelves, on my apps, all around! These are the ones still waiting for me (or that I'm still waiting for, in the case of a few that haven't yet been released):
I was serious about that whole romance Advent calendar thing. So many to read, and these are hardly a fraction of the number released every year. And these are just the ones I own, not the number on my to-read list.
(PS: none of these are on Nikki's list up in the "Over on Book Riot" section, so there are even MORE books to read!)
New and Upcoming Releases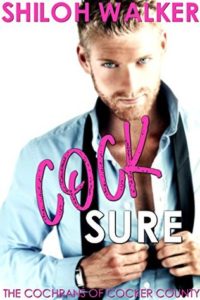 Cocksure by Shiloh Walker (yep, that's a thing. And yes that says The Cochrans of Cocker County)
His Cocky Cellist by Cole McCade
Rend by Roan Parrish
Pleasured By You by Elle Wright
His Consort by Mary Calmes (I haven't read her books but Gail Carriger recently swore by her and I'm totally into it)
Bachelor Unbound by Brenda Jackson (December 1)
My Favorite Half-Night Stand by Christina Lauren (December 4)
As usual, catch me on Twitter @jessisreading or Instagram @jess_is_reading, or send me an email at jessica@riotnewmedia.com if you've got feedback or just want to say hi!