This edition of Today In Books is sponsored by Candlewick Press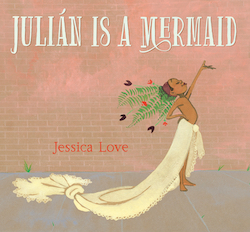 ---
Chinese Author Imprisoned
Identified by the state-run Global Times only by her surname Liu, writing under the pseudonym Tianyi, the Chinese author was sentenced to more than ten years in prison. Police in the Anhui city of Wuhu, where Liu was sentenced, said the novel described obscene sexual behaviour between males, and was "full of perverted sexual acts such as violation and abuse."
Reading Fiction Makes You Nicer
An assistant professor of psychology at the University of Rochester, David Dodell-Feder, analyzed 14 previous studies related to whether reading fiction alters one's brain. His conclusion: there's a "small, statistically significant improvement in social-cognitive performance," a finding they call "robust" when one reads fiction over nonfiction or not reading at all.
Netflix's Christmas Gift
To subscribers this year is Avengers: Infinity War will begin streaming on December 25th. It definitely won't be spreading any holiday cheer but if you want a blockbuster movie to gather around and watch from the comfort of your home Netflix has got you covered.