Today's Riot Rundown is sponsored by Empress of All Seasons by Emiko Jean.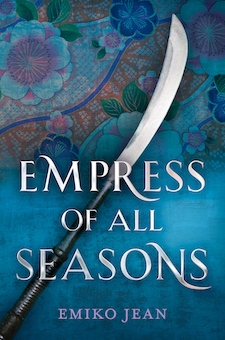 Each generation, a competition is held to find the next empress of Honoku. The rules are simple. Survive the palace's enchanted seasonal rooms. Conquer Winter, Spring, Summer, and Fall. Marry the prince. All are eligible to compete—all except yokai, supernatural monsters and spirits whom the human emperor is determined to enslave and destroy.
Mari has spent a lifetime training to become empress. Winning should be easy. But Mari is a yokai. If discovered, her life will be forfeit. As she struggles to keep her true identity hidden, Mari's fate collides with that of Taro, the prince who has no desire to inherit the imperial throne, and Akira, a half-human, half-yokai outcast.