Hi mystery fans! So it's that time of year where I create a nifty little survey and you tell me what you want more/less of–and any other opinions related to this newsletter. Basically opine away, I'm listening. And don't worry, it's anonymous.
---
Sponsored by The Folio Society's new illustrated collection, The Selected Adventures and Memoirs of Sherlock Holmes.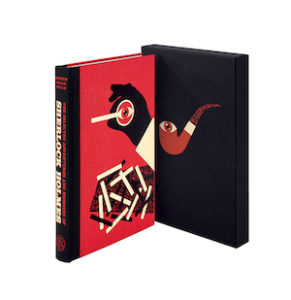 This stunning new edition is a collection of ten perennially popular cases in which the brilliant detective shows off his incredible powers of deduction. Max Löffler creates optical illusions through illustration and adds menacing realism and a contemporary twist to the tales. The selection is introduced by Pulitzer Prize-winning journalist Michael Dirda. As a member of the oldest Sherlock Holmes society, the Baker Street Irregulars, his involvement in the edition was elementary.
---
From Book Riot And Around The Internet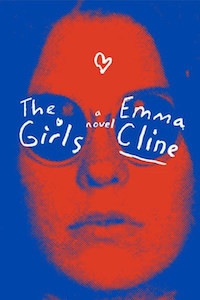 Reflecting On Emma Cline's Legal Win
Liberty joined Rincey this week and they talked all things Agatha Christie–because Liberty stores a lot of facts up in her brain matter–on the latest Read or Dead.
Andreja Pejić Talks Playing Lisbeth Salander's Lesbian Lover in The Girl in the Spider's Web
50 Must-Read Books with Unreliable Narrators
Cover Reveal: Temper By Layne Fargo
" 'Dead body floating …' ," Nolan said, referring to the kind of notes Flynn would leave next to the refrigerator or on the coffee table. He had always assumed the Post-its were evidence of something his wife was working on professionally, and not literal evidence, but did we see that article yesterday, about the woman who wrote about how to kill her husband and then was indicted on a charge of killing her husband? — Gillian Flynn Peers Into the Dark Side of Femininity

Adaptation News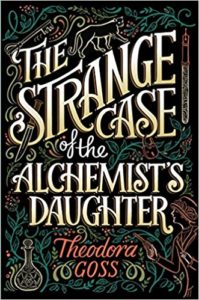 Theodora Goss' The Strange Case Of the Alchemist's Daughter will be adapted as a series for The CW. The daughter of Dr. Jekyll and the daughter of Mr. Hyde (yup, that Jekyll and Hyde) team up to solve murders in Victorian England–how have I not read this series yet?!
If Hitchcock's adaptation of Daphne du Maurier's classic Rebecca isn't your favorite or you've been wanting to see it adapted again: wish come true! Lily James and Armie Hammer have signed on already.
Jack Reacher adaptations will continue as a TV show  and Tom Cruise will no longer play Reacher.
True Crime
Did y'all know Chris Pine is starring in a limited series on TNT directed by Patty Jenkins "following a sinister trail that swirls ever closer to an infamous Hollywood gynecologist connected to the legendary Black Dahlia murder?!" It's set to air in January 2019 and here is the trailer for clearly my next obsession!
The Mystery of the Havana Syndrome: "Unexplained brain injuries afflicted dozens of American diplomats and spies. What happened?"
Kindle Deals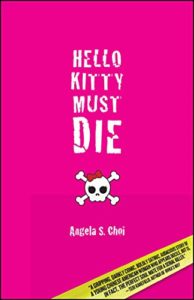 I know nothing about this book other than based on the title I obviously have to read it: Hello Kitty Must Die by Angela S Choi is $1.99
Borrower of the Night (Vicky Bliss #1) by Elizabeth Peters is $4.49 and Peters' books are probably the most recommended to me on my TBR.
And A Few Galleys I Excitedly Got My Hands On This Week
Smoke And Ashes by Abir Mukherjee (March 5, 2019)
Immoral Code by Lillian Clark (February 19, 2019)
Death Prefers Blondes by Caleb Roehrig (January 29, 2019)
Browse all the books recommended in Unusual Suspects previous newsletters on this shelf. And here's an Unusual Suspects Pinterest board.
Until next time, keep investigating! And in the meantime, come talk books with me on Twitter, Instagram, and Litsy–you can find me under Jamie Canaves.
If a mystery fan forwarded this newsletter to you and you'd like your very own you can sign up here.