This edition of Today In Books is sponsored by The Magnetic Collection at Lion Forge.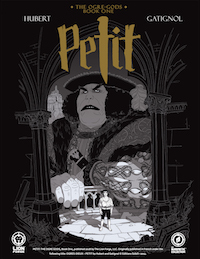 ---
70-Year-Old Diary Finally Publishes In English
Polish teenager Renia Spiegel's diary ends July 30, 1942 when she was executed by German soldiers, during the Nazi occupation of Poland, just days after turning 18. The diary ends with Spiegel's boyfriend, Zygmunt Schwarzer, writing her death along with his parents. While comparable to Anne Frank's diary, Spiegel was not living in hiding at the time of her journal entries. Learn more about Spiegel, her family, and her diary's journey–which has an English extract in the Smithsonian magazine and will be published by St Martin's Press in 2019: The Diary of Renia Spiegel.
Giving And It Feels So Good
Books-A-Million's Book & Toy Drive is back and you can donate books/toys at any Books-A-Million store. The donations will go to Children's of Alabama, Toys for Tots, Ronald McDonald House and more local charities across the U.S.
Amazon Is Here With Its Editors Best Of 2018 Picks
Amazon editor's picked their top 20 and their picks by genres and there are a lot of excellent and great 2018 reads on here! That mystery list, YA list, and romance list are mostly getting quite a few emoji heart eyes from me.