Hello, readers! It's Sharifah here to take you on a field trip around some of my recent YA fantasy favorites while Kelly is out. So settle back with a cup of cocoa and prepare for fun, moody, and magical reads.
---
Sponsored by Epic Reads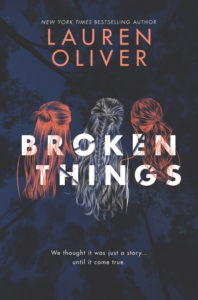 An engrossing and unforgettable psychological thriller by New York Times bestselling author Lauren Oliver – with the whiplash turns of Gone Girl and One of Us Is Lying. It's been five years since Summer Marks was brutally murdered in the woods. Everyone thinks that Mia and Brynn– driven by their obsession with a novel called The Way into Lovelorn–killed their best friend. The only thing is: they didn't do it. Five years later, a new discovery resurrects the mystery and pulls Mia and Brynn back together once again. But as the lines begin to blur between fiction and reality, the two girls must confront the truth of their past—no matter how monstrous.
---
Let's get right to it, shall we?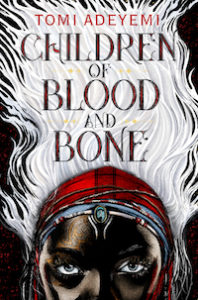 Children of Blood and Bone by Tomi Adeyemi
I tore through this doorstop of a fantasy novel in a matter of days. Children of Blood and Bone is the first book in the Legacy of Orisha series. The story follows Zélie and her companions as they strike out on a journey to right the wrongs committed by a zealot king. In a world where magic is banished and all who wield it are oppressed, Zélie might be the only one to bring power back to Orïsha and its maji. Adeyemi's debut remains one of my favorite reads this year. The book was optioned for film before it even published, and I'll be very curious to see how this sweeping story inspired by West African mythology will be translated for the big screen.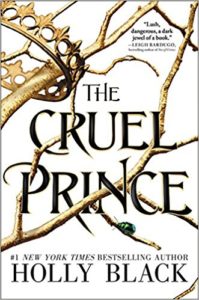 The Cruel Prince by Holly Black
Here's another YA I read earlier this year and could not put down. This was my first Holly Black book and it proved a solid introduction. Jude and her sister are stolen from their world to live in the High Court of Faerie. As a mortal, she's bullied and constantly in peril. But confronted by the coldness and cruelty of the Court's treacherous denizens, Jude strives to fit in and prove herself up to the challenge of playing an important role as one of its members. As Jude becomes entangled in the Court's machinations, she learns dark truths about herself and what she's willing to do to get what she wants. Oh yes, I do love my YA grim and dark.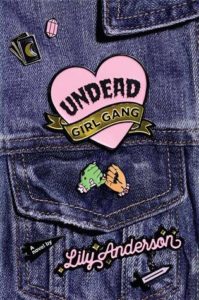 Undead Girl Gang by Lily Anderson
Grim and dark, but also fun, like Undead Girl Gang. This book spoke to my goth, witchy heart. Mila Flores lost her bestie, and nobody will believe her theory that Riley did not die by suicide. So Mila, a Wiccan practitioner, makes an interesting decision and ends up saddled with three undead girls–all of whom died in close succession under mysterious circumstances. Prepare for a fun, wry, and clever mystery featuring mean girls, high school crushes, graveyards, and spells gone wrong.
The Hazel Wood by Melissa Albert
If you love a book about books, and twisted fairy tales, definitely check out The Hazel Wood. Alice has spent most of her life running away from something her mother won't name. And just when it seems as if they might settle down, her mother is kidnapped, leaving Alice to fend for herself. Wait, it gets stranger. The kidnapping is linked to a rare book, Tales of the Hinterland, and the creepy fairy tales spun by her grandmother, a famous (and famously reclusive) writer. Alice is joined by one of her grandmother's superfans on a mission to find the book and her mother, and to face down the curse that's been haunting her family.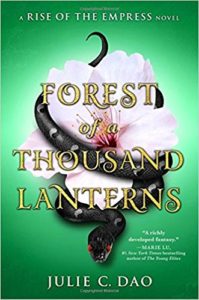 Forest of a Thousand Lanterns by Julie C. Dao
Speaking of fairy tales, here's a Snow White retelling I read and loved recently. This is an East Asian take on the Evil Queen legend. The story follows beautiful Xifeng, valued only for her looks and treated cruelly by her aunt. But her aunt isn't alone in placing great importance on Xifeng's fate, as spelled out by the cards. Xifeng lets the cards guide her on a journey fueled by her ambitions. She'll do just about anything to achieve what she believes rightly belongs to her, and to gain freedom at last. But is she willing to sacrifice love and the fate of an empire? Don't expect to get all the answers from the first book, but good news: Kingdom of The Blazing Phoenix, the second and final book in the duology was released last week.
Until next time,
Sharifah