Today's Riot Rundown is sponsored by Fierce Reads and Archenemies by Marissa Meyer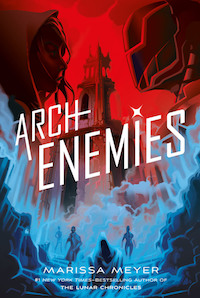 They are the world's best hope . . . but each other's worst nightmare.
In this second installment of the bestselling Renegades trilogy, Nova, Adrian, and the rest of their crew are faced with escalating crime in Gatlon City, while covert weapons and conflicting missions have Nova and Adrian questioning not only their beliefs about justice, but also the feelings they have for each other.
The line between good and evil has been blurred, but what's clear to them both is that too much power could mean the end of their city—and the world—as they know it.