Happy Monday, my little page-hungry readers! It's the start of the week, which means the reading possibilities are infinite! Grab a stack of books, throw your phone in a drawer, and settle in for lots of reading time. Er, after you read this newsletter. As usual, I have tons of fabulous book-related news today. SO MANY COVER REVEALS. Enjoy your upcoming week, be kind to yourself as well as others, and remember that I love you and I like you. – xoxo, Liberty
---
Sponsored by Flatiron Books, publishers of Be The Person Your Dog Thinks You Are.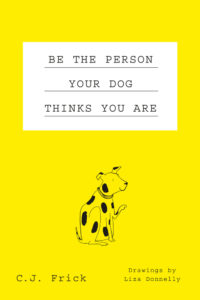 With full-color illustrations by The New Yorker's Liza Donnelly, a humorous and heartfelt book that shows us that even when we're at our worst, our dog thinks we're the best!
---
OH! And don't forget to enter our giveaway for a custom book stamp for your personal library.
Here's this week's trivia question: What author had a father who was a general under Napoleon and a son who was also a writer? (Answer at the bottom of the newsletter.)
Deals, Reals, and Squeals!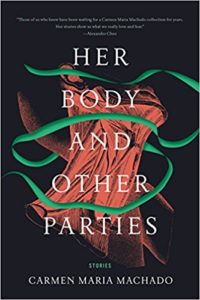 Carmen Maria Machado's Her Body And Other Parties is going to be an anthology series on FX.
Nik Dodani will write the script for a movie version of Blue Boy, based on the novel by Rakesh Satyal.
Will Smith is writing a memoir. (If it doesn't start with "Now this is a story all about how my life got flipped turned upside down," I'm not reading it.)
Chrissy Teigen is working on a cookbook for kids.
Reese Witherspoon is executive producing a comedy for ABC based on Sara Saedi's memoir Americanized: Rebel Without A Green Card.
Olympic gold medalist and protester Tommie Smith partners with Derrick Barnes on new graphic memoir.
Michael B. Jordan to star in and produce hitman tale The Silver Bear.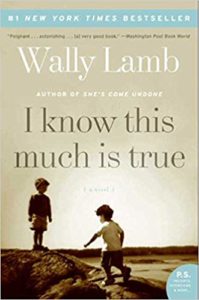 Mark Ruffalo will star in Wally Lamb's I Know This Much Is True for HBO.
There's a Twelfth Night-inspired musical TV series in the works.
And a Dorian Gray TV series too.
Heather Graham will star in and produce an adaptation of Liane Moriarty's Hypnotist's Love Story.
Judy Blume's Are You There God? It's Me, Margaret to become a movie.
Cover Reveals
Let's try this again! (I forgot the link last week, d'oh!) Daniel José Older revealed the cover of Freedom Fire, the second Dactyl Hill Squad book. (Arthur A. Levine Books, May 14, 2019)
There's a new Tea Dragon book on the way: Check out The Tea Dragon Festival!
Here's the cover for The Lady from the Black Lagoon by Mallory O'Meara! (Hanover Square Press, March 5, 2019)
Nnedi Okorafor revealed the cover of her first nonfiction book, Broken Places and Outer Spaces. (Simon and Schuster, June 18, 2019) She also revealed the cover for her Black Panther spinoff comic, Shuri!
Vulture shared the first look at Go Ahead in the Rain: Notes to A Tribe Called Quest by Hanif Abdurraqib. (University of Texas Press, February 1, 2019)
Here's the first peek at There's Something About Sweetie by Sandhya Menon! (Simon Pulse, May 14, 2019)
V.E. Schwab's out-of-print first book, The Near-Witch, is being reissued with a new cover! (Titan Books, March 12, 2019)
And finally, B&N has the cover reveal of The Dragon Republic, the sequel to R.F. Kuang's The Poppy War.
Book Riot Recommends 
At Book Riot, I work on the New Books! email, the All the Books! podcast about new releases, and the Book Riot Insiders New Release Index. I am very fortunate to get to read a lot of upcoming titles, and learn about a lot of upcoming titles, and I'm delighted to share a couple with you each week so you can add them to your TBR!
Loved, loved, loved: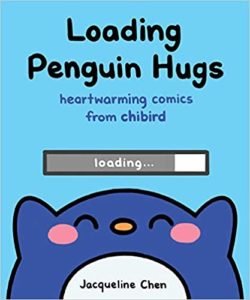 Loading Penguin Hugs: Heartwarming Comics from Chibird by Jacqueline Chen Andrews McMeel Publishing, November 13)
These are the adorable motivational comics we can all use right now. If you use the internet, you've probably already seen one of them. (Like 'sending virtual hug'.) Buy a copy for all your friends AND one for yourself, because you deserve kindness too.
Excited to read: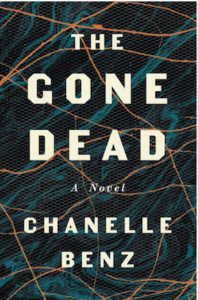 The Gone Dead: A Novel by Chanelle Benz (Ecco Books, June 25, 2018)
I looooooooved her story collection, The Man who Shot My Out Eye is Dead, so I am HERE FOR THIS. The synopsis tells me it's about a woman who returns to the place where her father died when she was four, only to learn that something happened to her too on that day thirty years ago. I MUST READ THIS NOW.
What I'm reading this week.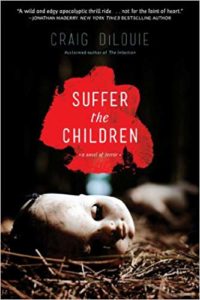 Suffer the Children by Craig DiLouie
Pride, Prejudice, and Other Flavors: A Novel by Sonali Dev
Finding Baba Yaga: A Short Novel in Verse by Jane Yolen
Boy Swallows Universe: A Novel by Trent Dalton
Beijing Payback: A Novel by Daniel Nieh
And this is funny.
Trivia answer: Alexandre Dumas.