Hello mystery fans! I've recently gotten my hands on some advanced copies for upcoming sequels, so I thought I'd talk a bit about the first books in the series so you can read them in time for the sequels. Yay more mysteries!
---
Sponsored by the Verity Kent Mysteries by Anna Lee Huber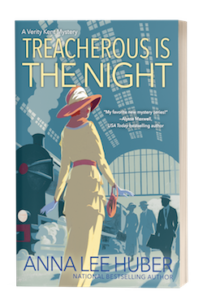 This stylish, atmospheric mystery is set in Britain just after WWI and stars Verity Kent, a brilliant and indomitable former Secret Service agent. Now in the shadow of The Great War, many look to the spirit world for answers, and Verity is convinced by a friend to attend a séance. When a medium channels the spirit of a woman Verity once worked with in the Secret Service, she must uncover the source of the spiritualist's top secret revelation…With a compelling mystery and intriguing characters, fans of The Bletchley Circle, Grantchester and The Imitation Game won't want to put this one down!
---
August Snow by Stephen Mack Jones (Sorry, I don't remember if there were trigger warnings.): This was a great mystery starring an ex-marine/ex-cop who won a gigantic wrongfully-dismissed lawsuit against the police department and returns to Mexicantown, Detroit, his hometown. In the first book, August Snow ends up taking a case he'd declined after the "client"–who wanted him to investigate her investment bank–ends up dead. What I especially liked about the book was the balance of real life characters and the ethnically diverse community with Hollywood style action movie shoot-'em-up scenes. The FBI/cyber crime scenes weren't always plausible but who cares because fun action movie! The sequel, Lives Laid Away, puts Snow on a case again, except this time it's the Coroner on the case, an old friend, who slips him the photo of the victim pulled from the Detroit River in hopes Snow will get someone in Mexicantown to identify her.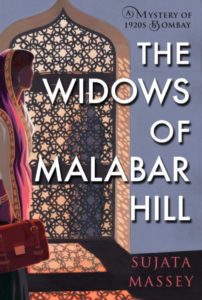 The Widows of Malabar Hill by Sujata Massey (TW domestic violence): If you still haven't read this wonderful historical mystery you're going to want to get on that so you can cheer excitedly with me for the sequel! The first follows a bit of a before and after timeline as Perveen Mistry works for her father's law firm in 1921 Bombay, India. She's one of the first female lawyers and ends up unable to let go of what seems like a simple case of three widows signing away their inheritance. But really why would widows do that? Perveen can't let it go and soon is investigating… This was one of the best mysteries released in 2018 and I'm looking forward to the sequel, The Satapur Moonstone, being a best in 2019 as it introduces Satapur's royal family. Only Perveen's council can be called upon because the maharanis live in purdah and do not speak to men.
Truly Devious by Maureen Johnson: This was a delightful mystery set in an elite school, Ellingham Academy, that is modern but full of nods to classic mysteries. Stevie Bell is excited to start her first year since she's determined to solve the 1930s case involving the school founder's kidnapped wife and daughter. But Stevie is in for a shock when there's a recent murder that also needs solving! I'm super glad the sequel, The Vanishing Stairs, will be releasing in January because the first book leaves you on a cliffhanger, and I had not been warned and was not thrilled I had to wait an entire year standing on that cliff!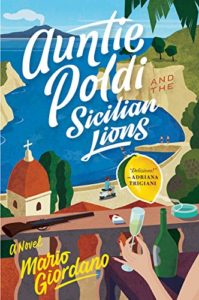 Auntie Poldi and the Sicilian Lions by Mario Giordano, John Brownjohn (Translator) (Sorry, I don't remember if there were trigger warnings.): This was utterly delightful for two reasons: the way the story is told and Poldi's character. Poldi is a Bavarian widow living in Sicily and her nephew, an aspiring writer visiting, narrates the story. Poldi is telling him the story as it happens, giving it this fun element like The Princess Bride where the story is interrupted sometimes in a comical way so that the nephew can talk about his failed writing attempts and so he and Poldi can quibble. Poldi is a speaks-her-mind-drinks-too-much-if-you're-in-her-way-move-quickly fantastic character who is determined to solve a murder in a place she doesn't know that well and I absolutely adored her. The story works for cozy mystery fans as it was more that pace. I'm really looking forward to finding out what Poldi gets herself into in the March release of Auntie Poldi and the Vineyards of Etna.
Recent Releases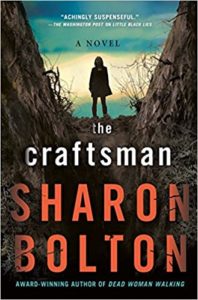 The Craftsman by Sharon Bolton (TBR: This looks like a dark thriller and perfect mood reading this month.)
Shell Game (V.I. Warshawski #19) by Sara Paretsky (TBR: My next procedural.)
And don't forget to enter our giveaway for a custom book stamp for your personal library!
Browse all the books recommended in Unusual Suspects previous newsletters on this shelf. And here's an Unusual Suspects Pinterest board.
Until next time, keep investigating! And in the meantime, come talk books with me on Twitter, Instagram, and Litsy–you can find me under Jamie Canaves.
If a mystery fan forwarded this newsletter to you and you'd like your very own you can sign up here.