Today's Riot Rundown is sponsored by Like Never and Always by Ann Aguirre.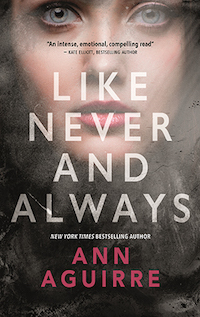 One summer night, Liv, Morgan, Clay, and Nathan are driving home from a party. Best friends dating brothers? It doesn't get better than that. But the joyride ends in disaster.
Liv wakes in the hospital. At first she's confused when they call her Morgan, but she assumes it's a case of mistaken identity. Yet when the bandages come off, it's not her face in the mirror. It's Morgan's.
Forced to confront the disturbing truths that Morgan kept hidden in life, Liv must navigate a world of long-buried murder, a dangerous love affair—and a romance that feels like a betrayal.