This edition of Today in Books is sponsored by Hearts Unbroken by Cynthia Leitich Smith.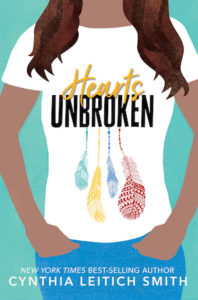 ---
If You're A Harry Potter Fan And Celebrate Christmas
You're going to want to know that Funko will be putting out a Harry Potter Advent Calendar this year! Just look at those big-headed-wittle-bodied figures.
New Literacy Effort: All Books For All Kids
Newbery Medal-winning author Kwame Alexander and Follett are creating All Books for All Kids so children have access to a wide range of books from a broad spectrum of voices. Here's more about the campaign, Alexander, and Follett.
The Live-Action Remake Of Aladdin Now Has A Teaser Trailer
Which you can see here. And Will Smith revealed the first poster on Instagram. You can watch the movie when it hits theaters in May 2019. Raise your hand if you now have Prince Ali stuck in your head!
And don't forget to enter our giveaway for a custom book stamp for your personal library. Stamp all the books!