Welcome back, book lovers! It was a VERY exciting week for book news last week. And I don't just mean the National Book Award finalists. So many announcements! I have lots of that fabulous news today. Enjoy your upcoming week, be kind to yourself as well as others, and remember that I love you and I like you. – xoxo, Liberty
---
Sponsored by Houghton Mifflin Harcourt
In a palace of illusions, nothing is what it seems. One girl must compete to become the next empress while keeping her keeping her identity and forbidden magic a secret in this Ancient Japan-inspired standalone fantasy.
---
OH! And don't forget to enter our giveaway for a custom book stamp for your personal library.
Here's this week's trivia question: What was the first name of Agatha Christie's Miss Marple? (Answer at the bottom of the newsletter.)
Deals, Reals, and Squeals!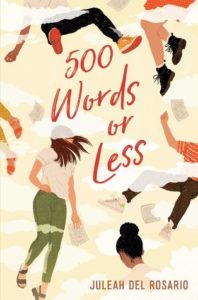 Gabrielle Union acquired the film rights to 500 Words Or Less.
MUPPET ARMS: One of our eagle-eyed Rioters, Jessica Esquire, spotted a sign at The Frankfurt Book Fair announcing the arrival of a novel from Ta-Nehisi Coates in 2019!!!
To celebrate the third anniversary of the release of Carry On, Rainbow Rowell shared a sentence from her upcoming book, Wayward Son.
Lakeith Stanfield will star with Chris Evans and Daniel Craig in Knives Out.
Renée Ahdieh is writing a new YA vampire series!
And Sandhya Menon is writing an adult rom-com!
Sneak Peeks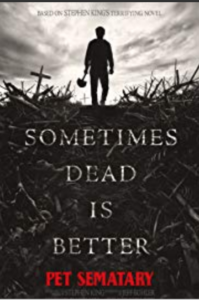 Here's the first official trailer for the remake of Pet Sematary!
And some of the biggest news out of NYCC was the first trailer for Good Omens. (I would like David Tennant to be in everything, please and thank you.)
And here's a look at several of the characters in the upcoming Umbrella Academy series.
And the trailer for the series adaptation of The Little Drummer Girl.
Cover Reveals
Alyssa Cole tweeted the first look at a new Reluctant Royals book: A Prince on Paper. (Avon, April 30, 2019)
Katherine Howe announced the follow-up to The Physick Book of Deliverance Dane: The Daughters of Temperance Hobbs. (Henry Holt and Co., June 25, 2019)
Here's the first look at Tiffany Jackson's Let Me Hear a Rhyme. (Katherine Tegen Books, May 21, 2019)
And Daniel José Older revealed the cover of Freedom Fire, the second Dactyl Hill Squad book. (Arthur A. Levine Books, May 14, 2019)
And Mira Jacob shared the cover of Good Talk: A Memoir in Conversations. (One World, March 26, 2019)
And scroll down to see the just-revealed cover of The Nickel Boys by Colson Whitehead!
Book Riot Recommends
At Book Riot, I work on the New Books! email, the All the Books! podcast about new releases, and the Book Riot Insiders New Release Index. I am very fortunate to get to read a lot of upcoming titles, and learn about a lot of upcoming titles, and I'm delighted to share a couple with you each week so you can add them to your TBR!
Note: Both of these are super early releases, so I apologize, the covers haven't been revealed yet.
Loved, loved, loved: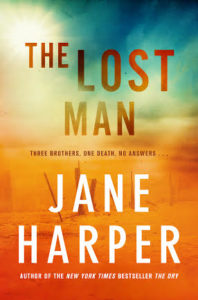 The Lost Man by Jane Harper (Flatiron Books, February 5, 2019)
Harper just keeps getting better and better! This is a tense mystery about three brothers in a VERY remote part of Australia. One of the brothers has just died under strange circumstances and another brother – the black sheep of the family – comes home to find out why. (He is his brother's closest neighbor and he still lives three hours away. It's THAT remote.) The story is really well-written, but it's her description of the country itself, with its harsh climate and isolation, that make this exceptional.
Excited to read: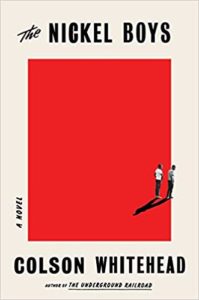 The Nickel Boys by Colson Whitehead (Doubleday, July 30, 2018)
Pretty sure that wherever you are in the world, you heard me squealing when this was announced last week. I am a huge fan of all of Whitehead's books, so I am over the moon at this news! This novel is going to be about a reform school in Jim Crow-era Florida.
What I'm reading this week.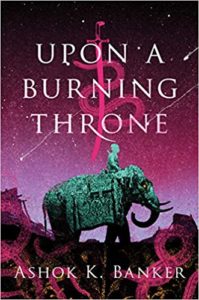 Upon a Burning Throne by Ashok K. Banker
Famous Adopted People by Alice Stephens
Well-Read Black Girl: Finding Our Stories, Discovering Ourselves by Glory Edim
Melmoth: A Novel by Sarah Perry
The Consuming Fire (The Interdependency) by John Scalzi
And this is funny.
This made me laugh more than it should have.
Trivia answer: Jane.