Today's Riot Rundown is sponsored by Fierce Reads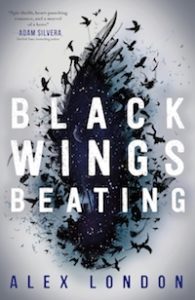 Brysen strives to be a great falconer but his twin sister, Kylee, rejects her ancient gifts. She's nearly made it out, too, but with a war on the horizon, no bird or falconer is safe.
Together the twins must journey into the treacherous mountains to trap the Ghost Eagle, a solitary killer that could save them. Brysen goes for the boy he loves and the glory he's long craved, and Kylee to atone for her past and protect her brother's future. But both are hunted by those who seek one thing: power.
In this YA fantasy series starter, Alex London launches a soaring saga about the memories that haunt us, the histories that hunt us, and the bonds of blood between us.