This week, I got to hear two nonfiction authors speak in person, something that feels rather unprecedented because nonfiction authors don't seem to come to the Twin Cities that often, and because I do not usually leave my house on weeknights. #introvertlife
---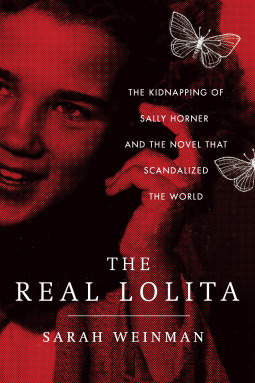 Sponsored by The Real Lolita by Sarah Weinman, published by Ecco
Very few readers of Vladimir Nabokov's Lolita know that the subject of the novel was inspired by a real-life case: the 1948 abduction of eleven-year-old Sally Horner. Weaving together suspenseful crime narrative, cultural and social history, and literary investigation, The Real Lolita tells Sally Horner's full story for the very first time. Drawing upon extensive investigations, legal documents, public records, and interviews with remaining relatives, Sarah Weinman uncovers how much Nabokov knew of the Sally Horner case and the efforts he took to disguise that knowledge during the process of writing and publishing Lolita.
---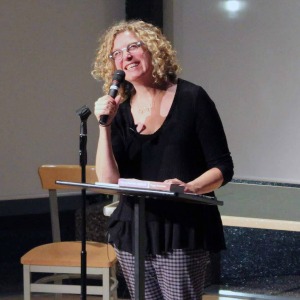 On Tuesday, I had the chance to hear Peggy Orenstein, author of a recent collection of essays, Don't Call Me Princess, and several books on motherhood, feminism, girls, and sexuality. Her previous book, Girls and Sex, is an amazing read for parents of all kids and, she shared last night, that she's working on a follow up about boys and sex… probably called "Boys and Sex," if her publisher has anything to say about it.
On Wednesday, I got to hear from Eli Saslow, a Washington Post journalist who just published a book about the reformation of a young white nationalist, Rising Out of Hatred. I'm nervous about the subject, and still not entirely convinced that white nationalist thought needs any more publicity (even in a book about a man realizing that the ideology is evil). But Saslow is a Pulitzer Prize winning journalist, his talk on the book was really smart, and he's the author of a favorite backlist title, Ten Letters, so I'm willing to give it a shot. More on this one in a future newsletter.
Books and Lists!
The New York Times wrote about three books on the sexism women face in Hollywood, specifically women in television Just the Funny Parts by Nell Scovell, Stealing the Show by Joy Press, and Bossypants by Tina Fey. I've only read Bossypants, but the other two are high on my reading list.
LibHub did a series of fall nonfiction preview lists covering pop culture, memoir, politics and social science, history and biography, and science and technology. These lists include the books that staff and editors at LitHub are most excited about. There are a lot of heavy hitters on these lists, and I feel like they're a good mix of books that have been buzzy and some that are more under the radar. Check them out!
New Books!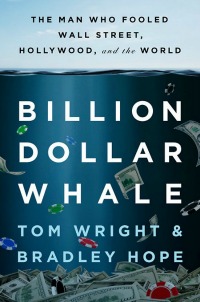 Billion Dollar Whale by Tom Wright and Bradley Hope – I'm very into the current trend of business true crime books, so Billion Dollar Whale is right up my alley. This book, by two Wall Street Journal reporters, is the story of a Wharton graduate named Jho Low who managed to swindle more than $7 billion dollars "under the nose of the global financial industry." His fraud eventually led to the downfall of the prime minister of Malaysia, and has left Low a global fugitive.
Additional Reading: This long excerpt/adaptation in the Wall Street Journal is a good overview of the story.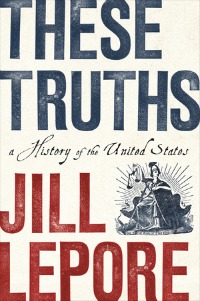 These Truths: A History of the United States by Jill Lepore – These Truths is a truly ambitious project, a one-volume history of the United States that explores the three fundamental ideas at the center of American democracy: political equality, natural rights, and the sovereignty of the people. It's a political history, rather than a complete history, focusing on areas like law, religion, journalism, and technology. This book is a huge swing, but I'm intrigued by it. I read the first few chapters while traveling and was interested, but I'm kind of a wimp and can't quite commit to the full 960 pages just yet.
Additional Reading: Jill Lepore was interviewed about the book in Newsweek, where she gives a nice overview of her inspiration and approach for the book.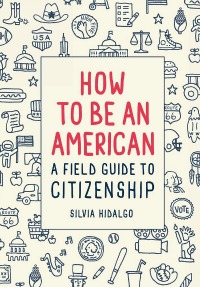 How to Be an American by Silvia Hidalgo – This book might be the other end of the political reading spectrum from These Truths. As Silvia Hidalgo was studying for her U.S. Citizenship Test, she started her own set of illustrated notes covering facts and historical essentials. These notes are collected and refined in this book. In the introduction, Hidalgo mentions it's use for people studying for their citizenship test, but it's really a lovely primer for anyone.
And that's all for this week! You can find me on Twitter @kimthedork, and co-hosting the For Real podcast here at Book Riot with questions and comments!