This edition of Today in Books is sponsored by Fierce Reads.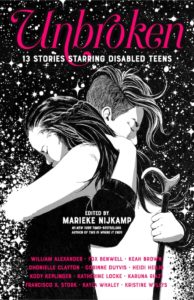 ---
Ibi Zoboi Calls Out Wall Street Journal For Racism
Ibi Zoboi responded to a Wall Street Journal review of her Pride and Prejudice retelling, Pride. "Her heavy use of slang will undoubtedly amuse and validate those readers ages 13-17 who use it themselves, but it may otherwise limit the book's appeal," wrote the reviewer, quoting lines of AAVE. Authors and others from the world of books joined Zoboi in calling out WSJ. Read the full story, and definitely read Zoboi's thread here.
Zoë Kravitz To Star In High Fidelity Reboot
Zoë Kravitz will star in and executive produce a reimagining of Nick Hornby's High Fidelity. Some of us may remember the 2000 adaptation starring John Cusack and Kravitz's mother, Lisa Bonet. This new series reboot, told from a female point of view, will be available on Disney's upcoming direct-to-consumer streaming service.
Brakebills Comes To Comics
Lev Grossman's The Magicians is coming to comics in 2019, courtesy of Boom! Studios. The first release will be The Magicians: Alice's Story, an original graphic novel by Lilah Sturges and Pius Bak, in July of next year. Here's Grossman talking about bringing Brakebills to comics.