This edition of Today In Books is sponsored by Rule by Ellen Goodlett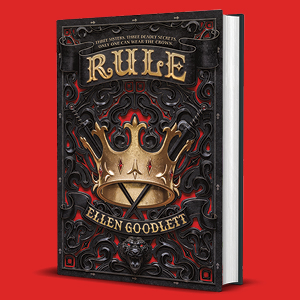 ---
Have The Apple Watch OS5? Now You Can Listen To Audible!
The recent Audible update puts the app on your Apple Watch letting you get to your audiobooks/podcasts. Check out the features and learn more.
First Listen: Special-Edition Hunger Games Audiobook Narrated By Tatiana Maslany

Time for a reread? Or first listen? You can't do better than Tatiana Maslany narrating a special-edition audiobook of The Hunger Games (Oct. 30th). Bonus: There will be a Q&A with Maslany. You can listen to an excerpt here! (Now I'll never stop imagining Helena from Orphan Black narrating–Happy Hunger Games, Sestra.)
Michael B. Jordan To Star In 2 Films Based On Tom Clancy Novels
Make room Jack Ryan because John Clark will also get some screen time. Without Remorse and Rainbow Six are being developed by Paramount Pictures and currently looking for its writers and director.