This edition of Today in Books is sponsored by Roar, an imprint of Lion Forge.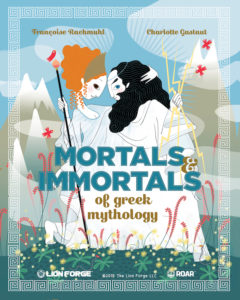 ---
The Man Booker Prize Shortlist
The six authors shortlisted for the 2018 Man Booker Prize for Fiction are: Anna Burns, Esi Edugyan, Daisy Johnson, Rachel Kushner, Richard Powers, and Robin Robertson. Canadian novelist Esi Edugyan is on the list for Washington Black, and Daisy Johnson, British author of debut novel Everything Under became the youngest author shortlisted for the prize.
More From The World Of Shirley Jackson Adaptations
Entertainment Weekly gave us a look at the film adaptation of Shirley Jackson's We Have Always Lived in the Castle. Watch Taissa Farmiga as Merricat Blackwood and Crispin Glover as Uncle Julian from Jackson's eerie tale. The film, directed by Stacie Passon and executive produced by Michael Douglas, premieres this Saturday at the L.A. Film Festival.
Cool Story, Poe
TED-Ed gave us a seasonally-appropriate animated short about Edgar Allen Poe. Learn more about Poe's life, writing principles and contributions, and the subtext of his macabre stories. Informative and creepy!