This edition of Today in Books is sponsored by Epic Reads, bringing you Pride by Ibi Zoboi.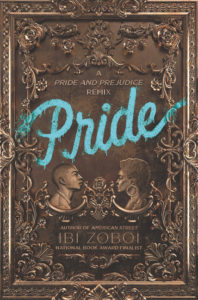 ---
Watch THE HAUNTING OF HILL HOUSE Trailer
The excitement over Netflix's adaptation of Shirley Jackson's The Haunting of Hill House just got turned way up, because there's a terrifying trailer for the ten-episode series. Strictly speaking, it's not a proper adaptation, but it will be set in the same world as her book. Look for the premiere in October!
Hotcakes Can Only Dream of Selling Like FEAR
Bob Woodward, the journalist who famously broke open the Watergate scandal with Carl Bernstein, is the latest to pen a book about the Trump administration. And after Fear's first week on shelves, it's already on its tenth printing. The 1.1 million copies sold so far make it Simon & Schuster's fastest selling book ever.
James Corden Will Never Be Good Enough for Her Family
If you haven't seen the film adaptation of Crazy Rich Asians yet, well, you should. But this behind-the-scenes sketch from "The Late Late Show" is basically a mini-remake, with James Corden trying to win the approval of Henry Golding's onscreen mother, Michelle Yeoh.