This edition of Today in Books is sponsored by Zora & Me: The Cursed Ground by T.R. Simon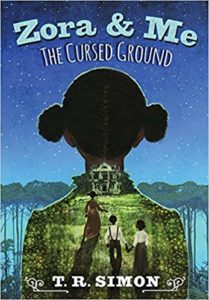 ---
Listen To Dolly Parton And Sia's New Song for Dumplin'
This week we found out that the adaptation of Julie Murphy's book Dumplin', starring Danielle Macdonald and Jennifer Aniston, was picked up by Netflix. And now we get one of the film's songs: Here I Am. Equally excited to see the movie and listen to the soundtrack Dolly Parton and Linda Perry have created!
Amazon Only Book On Long-List For One Of France's Top Literary Prizes
And I'm guessing you know where this is going: Booksellers are super mad! This is the Cannes Film Festival vs Netflix but of the publishing world. Bande de Français by Marco Koskas is self-published and "available only on Amazon – unless bookstores choose to order it from the online platform, a step many are loath to take." Can't we all just get along?
Publishers Are Accusing Target Of Censoring Book Descriptions
Some publishers have noticed that Target's book descriptions have been removing certain words like "transgender" and "queer." The words are being replaced by asterisks. Target did not initially respond (read their response here), but it seems they have placed back some of the words after publishers have told them to. This is a problem that had first been noticed back in December and seems to be happening again–or still.
And we're giving away a 6 month subscription to OwlCrate Jr! Rub your lucky Pet Rock and enter!