This edition of Today in Books is sponsored by The Other Side of Lost by Jessi Kirby, brought to you by Epic Reads.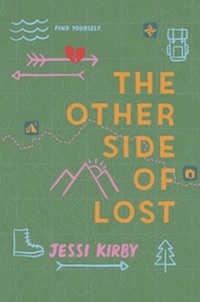 ---
Dumplin' Adaptation Coming to Netflix
Julie Murphy's young adult novel Dumplin' will be released on Netflix later this year in movie form. It stars Danielle Macdonald and Jennifer Aniston. But the real thrill: Book Riot darling Dolly Parton is recording brand new takes on songs from her back catalog for the soundtrack.
Classic Novel Vintage Travel Posters
Click through this slideshow of vintage travel posters inspired by classic novels! The poster series is part of PBS's "The Great American Read" initiative. "Take a cruise on the Pequod" may be my favorite poster slogan out of all of them.
NBA Young People's Literature Longlist
The National Book Awards release their longlists over the course of a few days, and today we've been given the one for Young People's Literature! Check out the list of nominees here, and do the reading you've got to do to prepare for the finalists to be revealed on October 10.