Hello, SFF fans! It-sa Me, Mario (Amanda), continuing my stint filling in for Jenn. Seeing as how this is Friday and everyone's brains are mush, we're keeping it simple with a round-up of rad science fiction and fantasy links from Book Riot and around the web:
---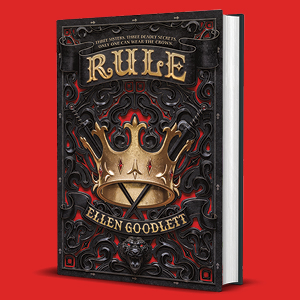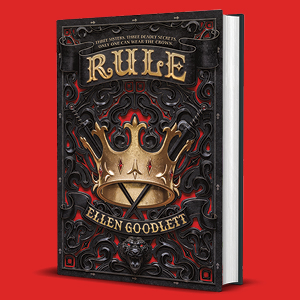 Sponsored by Rule by Ellen Goodlett
The king is dying, his heir has just been murdered, and rebellion brews in the east. But the kingdom of Kolonya and the outer Reaches has one last option before it descends into leaderless chaos.
Or rather, three unexpected options. Zofi, Akeylah and Ren.
When the king summons the girls to his court, they arrive expecting arrest or even execution. Instead they learn the truth: they are his illegitimate daughters, and one must become his new heir. But someone in Kolonya knows their secrets, and that someone will stop at nothing to keep the sisters from their destiny… to rule.
---
At Book Riot
50 Must-Read Books Set in Space: kick off your weekend with some aliens!
I Am Mary Shelley's Monster: a Frankenstein-obsessed writer on why she is fixated on Mary Shelley
Quiz: Which Discworld Witch Are You?: We're all a little bit Tiffany, aren't we?
I Can't Handle this Reality, So I'm Reading Science Fiction: Is the news driving you to distraction? Lean in and read Contact.
8 Fantasy Books Like Game of Thrones: This is why you opened this email, isn't it? Here you go!
Other Interesting Links and Whatnots
At the Verge: 9 SFF Novels Coming Out This September
At Tor: listen to an audio excerpt of State Tectonics, the last book in Malka Older's Centenal Cycle!
Also at Tor: the new Doctor Who has a release date!
At LitHub: 10 great reads from the feminist lesbian sci-fi boom of the '70s (yes please)
That's it for now! Have a great weekend.
Amanda