Hi mystery lovers! The season 3 teaser trailer for True Detective played after the Sharp Objects finale, and looks like I'll be back to being a fan of the show. Here's the trailer in case you missed it.
---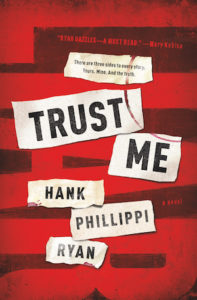 Sponsored by Forge Books
CAN YOU SPOT THE LIAR?
An accused killer insists she's innocent of a heinous murder.
A grieving journalist surfaces from the wreckage of her shattered life.
Their unlikely alliance leads to a dangerous cat and mouse game that will leave you breathless.
Who can you trust when you can't trust yourself?

Trust Me is the chilling stand-alone novel of psychological suspense and manipulation that award-winning author and renowned investigative reporter Hank Phillippi Ryan was born to write.
---
From Book Riot And Around The Internet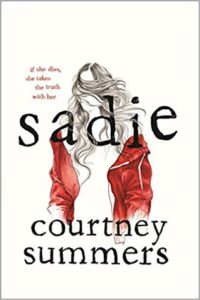 Violence, Girls, and Power: 10 Potent Quotes From Sadie by Courtney Summers (Sadie is out next week and it should be one of the BIG books of fall, it's excellent.)
On Sharp Objects and Not Demanding That Our Women Leads be Perfect And I really enjoyed this interview with Elizabeth Perkins (who needs to be a lead!) at Huffpost. (MASSIVE SPOILERS)
50 Must-Read Middle School Mystery Books
Mystery and Thrillers That Are Better On Audio
Speaking of audiobooks, Audible has a pretty big sale going on for members, and whatever "light customers" means, and here's the Mystery & Thrillers sales page of books found most on Wish Lists.
Giveaway: Last chance to get 16 awesome books featured on the Recommended podcast!
Watch Now

John Krasinski starring as CIA analyst Jack Ryan is now streaming on Amazon Prime Video. If you're wondering why this sounds familiar, it's adapted from Tom Clancy's Jack Ryan series, which has Patriot Games and The Hunt For Red October. Watch the trailer here.
True Crime
'I Started Having Nightmares': Behind the Scenes of Trace, the Hit True-Crime Podcast
A New Wife, a Secret Past and a Trail of Loss and Blood: A widower met a younger woman on the street in 2013. They married soon after. Then he got to know her.
The Untold Story of NotPetya, the Most Devastating Cyberattack in History: Crippled ports. Paralyzed corporations. Frozen government agencies. How a single piece of code crashed the world.
Kindle Deals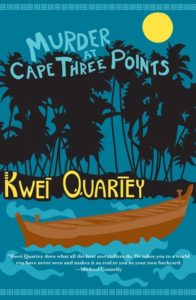 Murder at Cape Three Points (Darko Dawson #3) by Kwei Quartey is $1.99 (Ghana set, good detective series.)
The Lake House by Kate Morton is $2.99 (This is a genre mix: multi-generational saga/historical fiction/mystery)
And if you still haven't gotten around to J.K. Rowling's detective series, the first in the series is $2.99: The Cuckoo's Calling by Robert Galbraith
And A Bit of My Week In Reading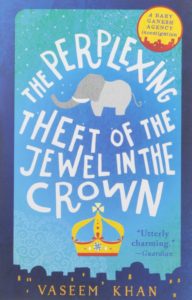 So as soon as I was finished lamenting how I'd never get through all the reading I needed to do, my library informed me four of my holds had come through: Far From You by Tess Sharpe; An Extraordinary Union by Alyssa Cole; Ghosted by Rosie Walsh; The Perplexing Theft of the Jewel in the Crown by Vaseem Khan.
On my ereader, I'm almost finished with The Truth Lies Here by Lindsey Klingele, which is a YA thriller/missing person's with a touch of an X-Files/Stranger Things underlining feeling. And I started Idyll Hands by Stephanie Gayle (A good small town procedural so far), and Gravesend by William Boyle (Great crime novel so far).
Browse all the books recommended in Unusual Suspects previous newsletters on this shelf. And here's an Unusual Suspects Pinterest board.
Until next time, keep investigating! And in the meantime, come talk books with me on Twitter, Instagram, and Litsy–you can find me under Jamie Canaves.
If a mystery fan forwarded this newsletter to you and you'd like your very own you can sign up here.