Happy Monday, book lovers! It has been another slowish news week, but news will take off in the publishing world again in the next few weeks, because fall book season is WILD. Until then, I still have a couple of great things to share with you. Because I love you and I like you. Enjoy your upcoming week, and be excellent to each other. – xoxo, Liberty
---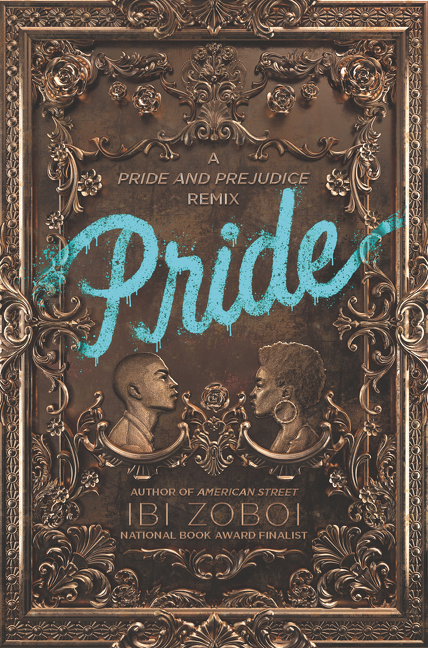 Sponsored by Epic Reads
When the wealthy Darcy family moves in across the street, Zuri wants nothing to do with their two teenage sons, especially the judgmental and arrogant Darius. Yet as Zuri and Darius are forced to find common ground, their initial dislike shifts into an unexpected understanding…and something more. But with family problems and college applications hovering on the horizon, Zuri fights to find her place in Bushwick's changing landscape, or lose it all.
Starring all characters of color, American Street author Ibi Zoboi skillfully balances cultural identity, class, and gentrification against the heady magic of first love in her vibrant reimagining of Jane Austen's Pride and Prejudice.
---
PS – Don't forget we're giving away 16 of the great books mentioned on the Recommended podcast! Enter here by August 31st for a chance to win.
Here's this week's trivia question: What famous writer had several butterflies named after his characters? (Answer at the bottom of the newsletter.)
Deals, Reals, and Squeals!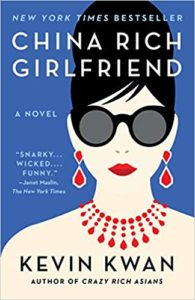 Hollywood is going ahead with the Crazy Rich Asians sequel.
Dopesick by Beth Macy, about America's opioid crisis, is being made into a show for Fox.
Snoop Dogg is publishing a cookbook called From Crook to Cook.
iO9 has a list of every Ursula K. Le Guin adaptation in the works.
Eve Ewing is writing Ironheart for Marvel.
Cecelia Ahern's upcoming story collection, Roar, is going to be a television series.
Andrea Tang has sold the rights to her novel about sentient mechanical dragons. That's right: SENTIENT. MECHANICAL. DRAGONS.
HBO has picked up another series based on a Tom Perotta book: Mrs. Fletcher, starring Kathryn Hahn.
Three new Harry Potter books (as in about Harry Potter) are coming this October.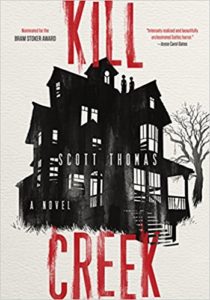 Showtime is developing a series based on Kill Creek.
Jurassic Park screenwriter David Koepp sold the rights to his first novel, Cold Storage, to Paramount.
And the adaptation rights to two upcoming books, The Revenge of Magic and Star-Crossed: A Novel, have been snagged by Stampede.
Apple orders a series based on Issac Asimov's Foundation novels.
Dylan Farrow is writing two YA fantasy novels.
Cover Reveals
Riverhead released the first look at Gingerbread by Helen Oyeyemi, the upcoming Helen Oyeyemi novel. (Riverhead Books, March 5, 2019)
And here's the first look at N.K. Jemisin's upcoming story collection How Long 'Til Black Future Month? (Orbit, November 27)
Sneak Peeks
There's a new trailer for The Hate U Give.
Book Riot Recommends
At Book Riot, I work on the New Books! email, the All the Books! podcast about new releases, and the Book Riot Insiders New Release Index. I am very fortunate to get to read a lot of upcoming titles, and learn about a lot of upcoming titles, and I'm delighted to share a couple with you each week so you can add them to your TBR!
Loved, loved, loved:
A Friend is a Gift You Give Yourself by William Boyle (Pegasus, March 5, 2019)
Imagine if Charles Portis wrote a mash-up of Two Days in the Valley and The Sopranos: You'd have this book, a smart, gritty crime novel about loss, second chances, and the Mafia. Mob widow Rena (rightfully) knocks her disgusting neighbor on the head with an ashtray and steals his car, setting off a chain of events that sends her in the direction of other people's comeuppances and coincidences. It's dark and funny, just the way I like them.
Excited to read: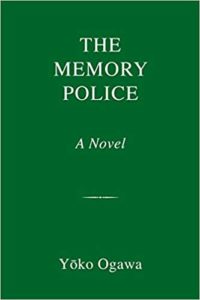 The Memory Police: A Novel by Yoko Ogawa, Stephen Snyder (translator) (Pantheon, May 14, 2019)
This is being called an Orwellian novel about state surveillance on an unnamed island. I don't know much more, but I love The Housekeeper and the Professor and Revenge, so I am looking forward to getting my hands on this one. Keep an eye on the release date – the e-book version is listed as August, so I don't know which one is actually right. Let's hope it's May!
What I'm reading this week.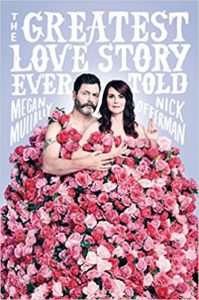 The Greatest Love Story Ever Told by Megan Mullally and Nick Offerman
Seventeen: A Novel by Hideo Yokoyama, Louise Heal Kawai (Translator)
The Golden State by Lydia Kiesling
Darius the Great Is Not Okay by Adib Khorram
Grand Theft Horse by G. Neri and Corban Wilkin
And this is funny.
This one made me actually LOL.
Trivia answer: Vladimir Nabokov.