This edition of Today In Books is sponsored by Little, Brown Books for Young Readers.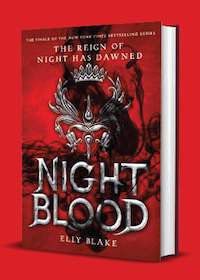 ---
NYPL in Instaland
As Rioter Anthony Karcz reports, "Today marks the launch of 'Insta Novels,' a NYPL program that utilizes Instagram Stories to convert classic novels into animated, interactive, social media events. In cooperation with Mother New York, the project found artists who have a strong Instagram presence to provide original illustrations and animations for three classic works. These animations are added to the text and the text itself is cut up into regular chunks of content (you readers may know them as 'pages')." The first work of literature to get the Insta treatment is Alice in Wonderland.
Mrs. Fletcher Is Coming to HBO
Emmy nominee Kathryn Hahn is playing the title role in HBO's adaptation of Tom Perrotta's novel Mrs. Fletcher. There's no information yet about when we might see this story of an empty-nester reinventing herself. But while you're waiting, you can watch The Leftovers, another Perrotta adaptation (or you can just rewatch Hahn's arc as Bobby Newport's campaign manager on "Park and Recreation" because good grief was that amazing).
Kevin Kwan Is Technically AWOL
Crazy Rich Asians author Kevin Kwan is being called out by Singapore's Ministry of Defence for failing to report for compulsory military service. He left Singapore as a child, but was still required to enlist for two years of military duty upon turning eighteen. Now 44, Kwan lives in the US and faces a fine and jail time should he return to Singapore.