This edition of Today in Books is sponsored by USA Today Bestselling Author Angel Payne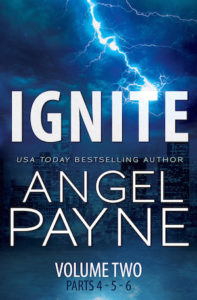 ---
Chinese Crime Novelist Sentenced To Death
More than twenty years ago Liu Yongbiao and Wang Mouming robbed and murdered a family, a crime that inspired Liu's novels. Twenty-two years later, the crime was solved thanks to DNA evidence (genetic testing strikes again) which led to a confession from Liu and Wang.
Books Related To Anxiety Are Soaring, Says Barnes & Noble
Can't say I'm surprised by this considering the state of *gestures wildly at everything.* The sale of books related to anxiety are up 25%, according to B&N, and people seeking happiness through books grew by 83%–hope they're finding it! Read the article to see some interesting sales data by states.
Let's Find Some Happiness Ourselves With Adaptation News Roundup
Hillary Clinton and Steven Spielberg are adapting Elaine Weiss' The Woman's Hour: The Great Fight to Win the Vote. Fellow Contributing Editor Karina Yan Glaer's The Vanderbeekers of 141st Street is being adapted by Amy Poehler's production company (We're forever muppet arming!). The Chilling Adventures of Sabrina, based on Archie Comics, will premiere October 26th on Netflix. Watch the teaser trailer for James Baldwin's If Beale Street Could Talk. The hug to your soul romance novel The Kiss Quotient by Helen Hoang sold TV/Film rights and I need this now!
And we're giving away 16 awesome books featured on the Recommended podcast! Pet a Luckdragon and enter!