Hey Kid Lit friends,
Hello from the Philly airport, where I am stranded after my flight got cancelled. Fun times! At least I can soothe my soul by telling you about the new books coming out today. The book descriptions are from Goodreads, but I'll add a
if I particularly loved a title.
---
July 31st is the last day to enter! We're giving away $500 of the year's best YA! Click here, or on the image below to enter:
---
Picture Book New Release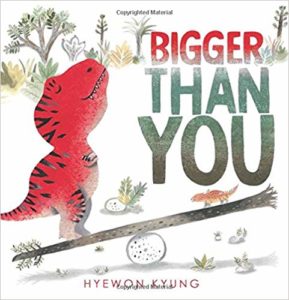 Bigger Than You by Hyewon Kyung
A group of young dinosaurs builds a seesaw and takes turns playing on it until the bossy, big, and TERRIBLE Tyrannosaurus interrupts their game in a fit of temper. All ends well, though, when Mom steps in and encourages a peaceful and a productive end to the conflict.
Middle Grade New Releases
Spirit Hunters: The Island of Monsters by Ellen Oh
Harper Raine faces new challenges ahead when her parents take the whole family to a remote tropical island for vacation. As Harper starts to have visions of the resort's history of disappearances and discovers more about the island's dark and fabled past, she must use her newly acquired spirit hunting talents to save everyone on the island from murderous spirits on the attack.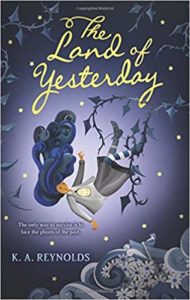 The Land of Yesterday by K.A. Reynolds
After Cecelia Dahl's little brother, Celadon, dies tragically, his soul goes where all souls go: the Land of Yesterday—and Cecelia is left behind in a fractured world without him. Her beloved house's spirit is crumbling beyond repair, her father is imprisoned by sorrow, and worst of all, her grief-stricken mother abandons the land of the living to follow Celadon into Yesterday. It's up to Cecelia to put her family back together, even if that means venturing into the dark and forbidden Land of Yesterday on her own. But as Cecilia braves a hot-air balloon commanded by two gnomes, a sea of daisies, and the Planet of Nightmares, it's clear that even if she finds her family, she might not be able to save them.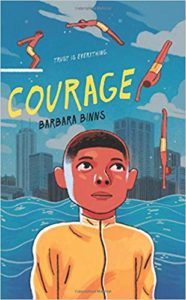 Courage by Barbara Binns
Ever since T'Shawn's dad died, his mother has been struggling to keep the family afloat. So when he's offered a spot on a prestigious diving team at the local private swim club, he knows that joining would only add another bill to the pile. But T studies hard and never gets into trouble, so he thinks his mom might be willing to bear the cost… until he finds out that his older brother, Lamont, is getting released early from prison. Luckily, T'Shawn is given a scholarship, and he can put all his frustration into diving practices. But when criminal activity increases in the neighborhood and people begin to suspect Lamont, T'Shawn begins to worry that maybe his brother hasn't left his criminal past behind after all. And he struggles to hold on to the hope that they can put the broken pieces of their damaged relationship back together.
Backlist Book Recommendations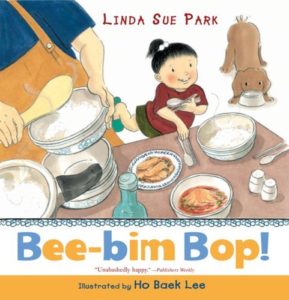 Picture Book Recommendation: Bee-Bim Bop! by Linda Sue Park, illustrated by Ho Baek Lee
Bee-bim bop ("mix-mix rice") is a traditional Korean dish. In bouncy rhyming text, a hungry child tells of helping her mother make bee-bim bop: shopping, preparing ingredients, setting the table, and sitting down to enjoy a favorite meal. The enthusiasm of the narrartor is conveyed in the whimsical illustrations, which bring details from the artist's childhood in Korea to his depiction of a modern Korean-American family. The book includes Linda Sue's own bee-bim bop recipe!
Note from Karina: My kids and I adore this book! The rhythm and language are perfect, and I love that there is a recipe in the back.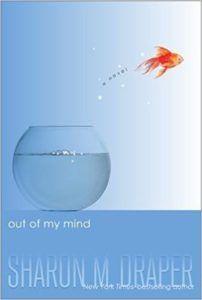 Middle Grade Recommendation: Out of My Mind by Sharon M. Draper
Eleven-year-old Melody is not like most people. She can't walk. She can't talk. She can't write. All because she has cerebral palsy. But she also has a photographic memory; she can remember every detail of everything she has ever experienced. She's the smartest kid in her whole school, but NO ONE knows it. Most people—her teachers, her doctors, her classmates—dismiss her as mentally challenged because she can't tell them otherwise. But Melody refuses to be defined by her disability. And she's determined to let everyone know it…somehow.
Note from Karina: Sharon M. Draper does a fantastic job with this story, depicting the protagonist with authenticity and strength. A wonderful, wonderful book.
Around the web…
The Most Anticipated Children's and YA Books of Fall 2018, via Publisher's Weekly
Libraries Are Better Stewards of Taxpayer Dollars Than Corporations, via Publisher's Weekly
Can You Pass the Hardest Harry Potter Quiz?, via Book Riot
50 Must-Read Mystery Books for Kids, via Book Riot
I'd love to know what you are reading this week! Find me on Twitter at @KarinaYanGlaser, on Instagram at @KarinaIsReadingAndWriting, or email me at karina@bookriot.com.
Until next week!
Karina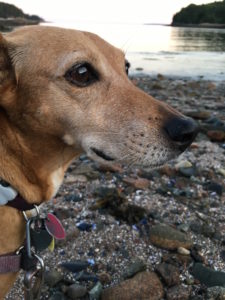 Ginger Pye in Acadia National Park in Maine, where my family and I traveled for vacation this month! It's so beautiful up there.
*If this e-mail was forwarded to you, follow this link to subscribe to "The Kids Are All Right" newsletter and other fabulous Book Riot newsletters for your own customized e-mail delivery. Thank you!*