Hey YA Readers: Time to share YOUR picks for 2018 favorites!
"What's Up in YA?" is sponsored by Meet Me in the Strange by Leander Watts, from Meerkat Press.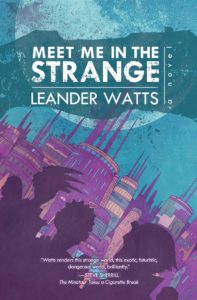 Davi tries to help a new friend, Anna Z, escape a cruel and controlling brother, and the teens end up running away to follow the tour of their rock idol, the otherworldly Django Conn. The story is set in a weird and wonderful retro-futuristic city of glam-girls and glister-boys and a strange phenomenon that Anna Z calls the "Alien Drift."
---
Get excited: here are the results of the survey asking you to share your favorite books of 2018 so far, as well as the books you wish saw some more love.
Grab your TBR and get ready to add to it.
Your Top 15 Favorite Books of 2018 (So Far!)
My original plan was to draft a top 10 from your favorite books, but when I hit 9, I found that six books all tied for that tenth spot. So why not make it 15 and highlight all of them? Here are your top 15 of 2018 so far. What a delightful mix of books.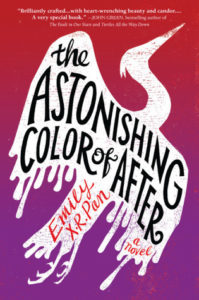 The Astonishing Color of After by Emily X.R. Pan
The Belles by Dhonielle Clayton
Blood Water Paint by Joy McCullough
Children of Blood and Bone by Tomi Adeyemi
Cruel Prince by Holly Black
Dread Nation by Justina Ireland
Emergency Contact by Mary H. K. Choi
Girl Made of Stars by Ashley Herring Blake
The Hazel Wood by Melissa Albert
Leah on the Offbeat by Becky Albertalli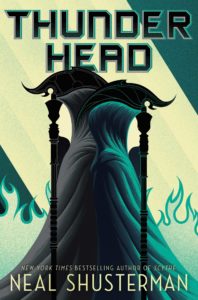 Obsidio (The Illuminae Files #3) by Aimee Kaufman and Jay Kristoff
A Reaper at the Gates by Sabaa Tahir
The Summer of Jordi Perez (and the Best Burger in Los Angeles) by Amy Spalding
Thunderhead by Neal Shusterman
The Way You Make Me Feel by Maurene Goo
10 YA Books That Deserve More Love from 2018
To pull this list from your responses, I used a couple basic pieces of criteria: if it's a book that made the best books list — determined by sheer number of those who named it — then it doesn't need another shout out here. It was kind of neat to see how much crossover there was, though: at least half the titles on the list above saw a few votes for this list. I also didn't include books which hit the New York Times Bestseller list. Otherwise, here's a look at 10 books you all wanted to see get a little more love.
The Apocalypse of Elena Mendoza by Shaun David Hutchinson
I Felt a Funeral, In My Brain by Will Walton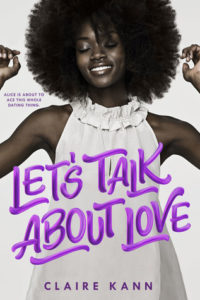 Let's Talk About Love by Claire Kann
A Land of Permanent Goodbyes by Atia Abawi
Life Inside by Mind edited by Jessica Burkhart
Monday's Not Coming by Tiffany D. Jackson
Neverworld Wake by Marisha Pessl
Pitch Dark by Courtney Alameda
Tess of the Road by Rachel Hartman
Undead Girl Gang by Lily Anderson
Any surprises on either list? I have to say: I think both are pretty awesome and packed with some stellar reads. If the first half of 2018 is any indication, we're in for a powerful, bookalicious second half.
____________________
Thanks for hanging out and for sharing your picks for 2018. We'll see you back later this week with more YA book news!