Sponsored by Kensington Publishing Corp. publisher of Dangerous by Minerva Spencer.
First in a series of Regency romances from Minerva Spencer that hits all the notes for readers seeking a fast-paced story, action, unique settings, and forward-thinking characters. In Dangerous, Minerva Spencer has combined the has all the rip-roaring adventure of Mary Jo Putney, the wit of Madeline Hunter, the fun of Tessa Dare, plus blazing sensuality, an arranged marriage of convenience, a possibly murderous marquess, and a heroine who is nobody's doormat.
---
Folks, it almost feels like a new year. The world is still trash, but some kind of way Twitter over the last week has made me feel renewed. When does that ever happen?
News and Useful Links
The RITA/Golden Heart ceremony was last Thursday, and there were definitely some waves:
Alexis Daria won Best First Book for

Take the Lead

and I'm so excited for her!

Suzanne Brockmann was the recipient of the Nora Roberts Lifetime Achievement Award and her speech was fire.

While it was live broadcast, the recording hasn't been posted yet. If you'd like to read a transcript,

you can do that

!

(Don't forget: if her speech inspires you, don't just buy

Hot Target

; buy a book by an author of color and a book by a queer author.

I

might

be compiling a personal list of folks who are now on my Fuck That Shit list if they responded poorly to the messages conveyed.
PBS is producing an adaptation of Sanditon, Jane Austen's unfinished, final novel, for Masterpiece.
Shonda Rhimes recently announced her upcoming projects with Netflix, and I have mixed emotions about the Bridgertons announcement. Shonda creates universes filled with people of all sorts, and Julia Quinn, however entertaining her books are, does not do that. I look forward to seeing what Netflix does with it?
Buzz Books 2018: Romance is out. Check out some previews from Shelly Laurenston, Priscilla Oliveras, Meg Tilly (!!!), and more.
Another week, another interview from Corey. This time, it's with Cole McCade. His new book, Over and Over Again, came out this week. 
Libro.fm is starting a new audiobook romance program! Have you checked it out yet?
Passes went on sale for next year's BookLovers' Con (the official replacement of RT Booklovers Con) on Monday. Have you gotten yours yet? The lineup is pretty fantastic.
And if that wasn't enough, it looks like some end might be in sight for #cockygate. The most recent case has ended on a positive note, and it looks like the trademark will be cancelled. Let's hope all the fallout that has come from this has been contained.
Deals
Delicious Temptation by Sabrina Sol is 99 cents!
Diana Muñoz Stewart's I Am Justice is 1.99. Sisterhood of vigilante assassins, folks.
If you need more romantic suspense, Susan Brown's The Crush is 2.99.
How to Marry a Millionaire Vampire by Kerrelyn Sparks is 99 cents, too! (If you need fun in your life.)
Over on Book Riot
Romance conventions are awesome. Have you ever been to one?
Why do we love heartbreaking romances so much? (And of course, we mean romances with a definite HEA but break us on the way there.) Let's talk about a few that really work.
Avon announced a new partnership with RWA: the Beverly Jenkins Diversity Sponsorship.
Romances with Muslim protagonists? Yes, please.
Recs!
Has extreme hype ever turned you off from a book? That's not what happened to me with this one—I just hadn't gotten to it yet. But I do know several people who are avoiding it because it's so popular, and couldn't possibly live up.
I'm here to tell you that (in this case, at least) this is the wrong idea.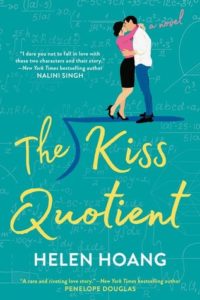 The Kiss Quotient
Helen Hoang
Stella has a dilemma. Her parents are warning her that they're ready for grandchildren. They know she doesn't like surprises, so they want to get her ready. There's only one problem: Stella isn't married. She doesn't have a spouse, or significant other of any kind. She's not very good at relationships. She's abrupt, straighforward, and doesn't always pick up subtle nuances. Many (though not all) people on the autism spectrum display these characteristics.
Stella's biggest problem is that she isn't good at sex. Maybe if she's better at that, she can get the right kind of man. So she hires Michael, an escort working to provide extra support for his family, who's going through some tough times. Michael is intrigued by Stella, and surprises himself by accepting her proposal to be her sex tutor. But eventually, she wants something more: a practice boyfriend.
That's right.
A practice boyfriend.
Did someone say fake relationship? I think someone said fake relationship.
So yeah. This one's magnificent, and definitely gives you that Captain America right-in-the-feels GIF in person.
But.
I will warn you: if you are on the spectrum or have any traits of neurodiversity (hell, even if you're on the severe end of the introvert scale), there are scenes so vivid they could trigger…something. There's a scene where Stella suffers from overstimulation, and I had to stop reading for a minute, just to pull myself together. Just a heads up.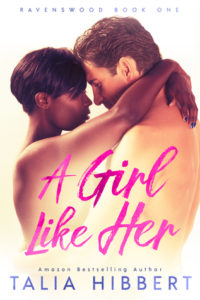 (Also, this is definitely not a perfect book; there are a few things that have been brought up in other reviews, like both characters' shame in their situations—her autism and his sex work. If that's a thing you don't think you can read past, this might not be the book for you and that's perfectly fine.)
When you've finished this one, if you haven't read Talia Hibbert's A Girl Like Her yet, that's definitely the direction to go for more #ownvoices rep of an autistic woman. And it has a new cover!
New and Upcoming Releases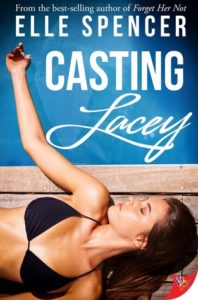 Casting Lacey by Elle Spencer (another fake relationship!)
Sweet on the Greek by Talia Hibbert (someday I will stop talking about her but today is not that day)
Cooper's Charm by Lori Foster
Ghosted by Rosie Walsh
Imperial Stout by Layla Reyne
Brave for You by Crystal Lacy (July 27)
Dr. Strange Beard by Penny Reid (July 30)
Room Service by Rochelle Alers (July 31)
A Duke By Default by Alyssa Cole (July 31)(!!!!1!!)
As usual, catch me on Twitter @jessisreading or Instagram @jess_is_reading, or send me an email at jessica@riotnewmedia.com if you've got feedback or just want to say hi!