Happy Tuesday! I had a ton of fun participating in the 24-in-48 readathon this past weekend. I read a lot of great books, and I look forward to the Dewey's Readathon this Friday. Whether you make it one hour or the full 24 hours, any amount of time spent reading is time well spent! I have some wonderful books to recommend today (maybe for the readathon?) and you can hear about several more great titles on this week's episode of the All the Books! Rebecca and I talked about How To Love a Jamaican, I Can't Date Jesus, Jell-O Girls, and more.
---
Sponsored by How to Love a Jamaican by Alexia Arthurs.
Tenderness and cruelty, loyalty and betrayal, ambition and regret—award-winning author Alexia Arthurs navigates these tensions to extraordinary effect in her debut collection. Bestselling author Zadie Smith calls it "thrilling" and says "Alexia Arthurs is all too easy to love." These intimate tales take on today's important topics—race, class, immigration, teenage pregnancy, and gay culture. Sweeping from close-knit island communities in Jamaican to the streets of New York City and Midwestern university towns, these eleven stories—most never-before-published—form a portrait of a nation, a people, and a way of life. How to Love a Jamaican, available now.
---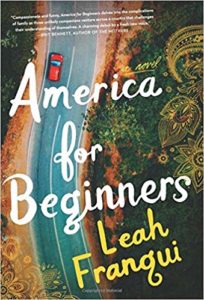 America for Beginners by Leah Franqui
A mother from India takes a cross-country tour across America to find out what has happened to her beloved son in this heartsqueezing tale. Pival was devastated to hear her son had died suddenly in California, but now she's on a mission to discover the truth, and she's learning a lot about him through her journey across his adopted country with her bus companions, some immigrants themselves.
Backlist bump: Behold the Dreamers by Imbolo Mbue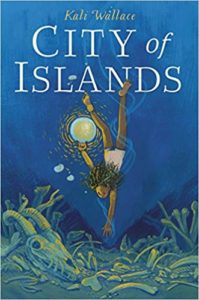 City of Islands by Kali Wallace
Mara is a servant for the Lady of Tides, spending her time searching for treasures to please her. Her discovery of the unusual skeletons of ancient creatures leads the Lady of Tides to assign her a mission: sneak into the Winter Blade fortress. But what Mara discovers on her dangerous mission will change everything she knows about her home and its history.
Backlist bump: The Voyage to Magical North by Claire Fayers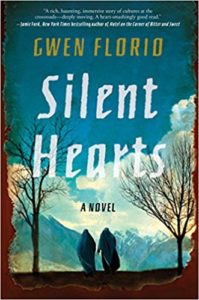 Silent Hearts by Gwen Florio
An American aid worker and her local interpreter form an unexpected friendship amidst the increasing violence in Afghanistan. As they both work through the war, and later attempt to rebuild Kabul, their friendship grows even as the marked differences in their lives creates complexities in their relationship. Silent Hearts is a moving, hard-hitting novel of war, friendship, and loyalty.
Backlist bump: A Thousand Splendid Suns by Khaled Hosseni
That's it for me today – time to get back to reading! If you want to learn more about books new and old (and see lots of pictures of my cats, Millay and Steinbeck), or tell me about books you're reading, or books you think I should read (I HEART RECOMMENDATIONS!), you can find me on Twitter at MissLiberty, on Instagram at FranzenComesAlive, or Litsy under 'Liberty'!
Stay rad,
Liberty