Hey YA Fans: Let's catch up on book talk from July.
We're giving away $500 of the year's best YA! Click here, or on the image below to enter:
---
If you haven't yet, go and enter to win that bounty of YA books noted above. I picked them all out and it's a heck of a library.
Since we're reaching the end of July, let's take a peek at this month's YA book talk from Book Riot. Grab your TBR list because it's going to get longer:
For Your Reading Radar…
Two books I've consumed lately I want to get on your reading radars!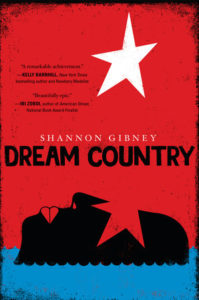 I've never read a book in YA quite like Shannon Gibney's forthcoming Dream Country. Out September 11, the book follows five different members of the same family through the generations, doing so both as a means of documenting their history but also as a means of highlighting the African diaspora. The book begins with a Liberian refugee teenager in modern Minneapolis, then transports readers back in time to Liberia, then back to slavery in America, then forward in time in Liberia. Each of the characters tells a part of history.
This book is remarkable in what it highlights, and Gibney includes a stellar author's note at the end, talking about the immense research and work she put into it. Liberia, many may not know, became a place that many slaves who were freed returned to; those newly freed slaves used the same horrific tools of colonization and slavery used against them to the native people. Gibney weaves this painful history masterfully.
Reminiscent of Yaa Gyasi's Homegoing but for the YA reading crowd, this has some awesome crossover appeal (and readers who love Gibney's book or Gyasi's book will do well reading the other).
The second book is Our Stories, Our Voices: 21 YA Authors Get Real About Injustice, Empowerment, and Growing Up Female In America edited by Amy Reed and out August 14. This anthology highlights an incredible range of voices and experiences, all focused on growing up in a divided, challenged country.
I'm about half-way through at the time of writing, but these short, punchy essays are about action, about history, and about how these female-identifying writers have challenged themselves to be and to do better in their worlds. Standouts so far include an essay by Julie Murphy talking about why being fat made her political, Brandy Colbert writing about growing up one of the few black people in her Missouri town and why the town's history played a part in that, and Maurene Goo talking about why she is an angry woman.
The only criticism of this collection is the lack of trans women included; trans women are acknowledged throughout the essays, but this hole is one worth nothing (especially as the essays have been by women of a myriad of backgrounds and experiences acknowledging their lanes and the lanes of others). That said, this collection will inspire today's politically savvy and change hungry teen readers.
Cheap YA Reads
Grab 'em while they're super affordable in e-format: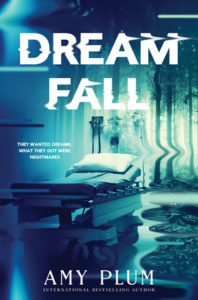 Internet Famous by Danika Stone will appeal to readers who love stories of life in the fandom. $3.
Isle of Blood and Stone by Makiia Lucier features an older teen and promises fantastical adventure. $3.
If you want something with a bit of a creepy edge, Dreamfall by Amy Plum is $2.
Romance + Roadtrip + Friendship = Margo Rabb's delightful Kissing in America. $2.
____________________
Thanks for hanging out and we'll see you back here on Monday, where I'll reveal your picks for best of 2018 so far (& shout out books you'd like to see more love for).