Hello mystery fans! This week I'm going with a theme since I realized I love the trope wakes-up-covered-in-blood-with-no-memory. It gives me a few mysteries at once: Did they or didn't they? Who is the victim? Why did this happen? Basically, I am always in when a book has this element so if you agree, or are curious, here are some I've enjoyed.
---
Sponsored by Epic Reads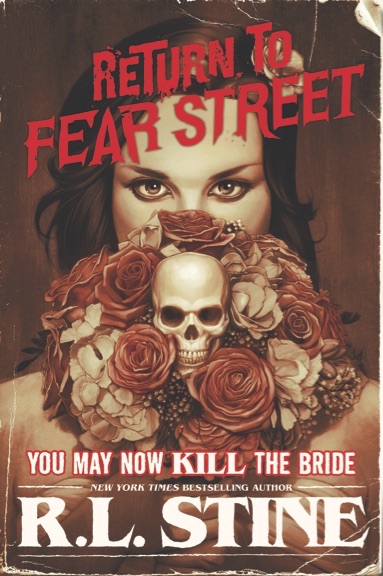 These three new novels, set in the perennially popular Fear Street world, are perfect for fans of Stranger Things!
Two Fear family weddings, decades apart… Each bride will find that the ancient curse that haunts the Fears LIVES ON. It feeds off the evil that courses through their blood. It takes its toll in unexpected ways, and allows dark history to repeat itself.
In this all-new Fear Street story, family ties bind sisters together—till DEATH do they part.
---
Controversial Blogger Found Covered in Blood and Holding a Knife (TW it's been a while but I want to say child death)
The Last Day of Emily Lindsey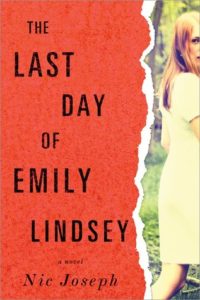 by Nic Joseph: This was a good mystery that I don't feel got the attention it deserved. Not only does detective Steven Paul get the case of a controversial blogger covered in blood holding a knife, but she's drawn a symbol that is straight from his night terrors. Literally! That was enough "Whaaaaat?!" to keep me turning the page on this novel with alternating storylines. One is Paul with his kind-of-in-shambles life (divorce, work incident has his colleagues doubting his capabilities, his lifelong night terrors) and the other is a group of kids who are communally parented and are trying to solve a mystery of their own. This one works well for fans of past and present, detectives, and novels that mix adult and child point of view.
If You Wake Up Next to a Murdered Man Did You Do It?! (TW date rape)
The Flight Attendant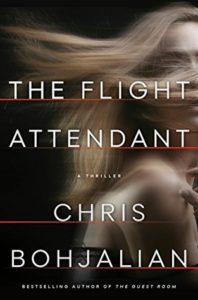 by Chris Bohjalian: This is the predicament flight attendant Cassie Bowden finds herself in. She knows she drinks too much and she knows she uses casual sex to escape but now she needs to find out if she's a murderer… Another story that is told in alternating point of view with suspense that had me glued to the audiobook. And, yes, that's all I'm giving you because I liked how this unfolded and why would I ruin that for you?
When You Have To Solve If Your Sister Is A Murderer?! (TW rape)
White Rabbit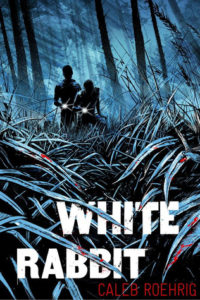 by Caleb Roehrig: Rufus' half sister wakes up to an empty house, murdered boyfriend, and all signs point to her being the killer. Hoping to clear her name she offers to pay Rufus, desperately in need of money to help his mom out, to figure out what really happened. Except Rufus is not a Veronica Mars type teenager and this night has gotten him stuck with his ex-boyfriend–who broke his heart–and he's still not over. A good mystery with a horror body count, that has a great main character to follow as he struggles through family, relationship, and anger issues.
Twisty Slow Burn Psychological Whydunnit (TW stalking/ suicide)
The Good Son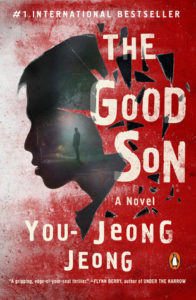 by You-jeong Jeong, Chi-Young Kim (Translator): Yu-jin wakes up in his house covered in blood and finds his mother dead. He has no idea what could have possibly happened. Slowly the novel begins to reveal Yu-jin's struggles with seizures, his relationship with his mother, and his childhood. The audiobook has a great narrator that really puts you inside Yu-jin's mind as he tries to piece together as much as he can to fill in the gaps in his memory. Perfect for fans of "the secrets are gonna all come out" novels.
And next on my list to read for this trope, thanks to Rioters' recommendations, are The Blood Whisperer by Zoë Sharp and Strange Sight (Essex Witch Museum Mystery #2) by Syd Moore. If you have a favorite let me know!
Recent Releases
A Noise Downstairs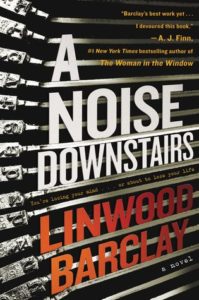 by Linwood Barclay (TBR: Psychological thriller.)
Little Girl Lost by Wendy Corsi Staub (Currently reading: Serial killer seems to have killed to put a plan in place to happen in the future. (Tw child rape)
The Boy At the Door by Alex Dahl (Currently reading: Boy with no parents upends a woman's life who clearly has secrets.) (TW drug addiction/ mentions eating disorder/ domestic violence/ rape/ suicidal thoughts/ self-harm)
What Remains Of Her by Eric Rickstad (TBR)
Hangman (Fawkes & Baster #2) by Daniel Cole (TBR)
The Day of the Dead (Frieda Klein #8) by Nicci French (Final book in the London-based psychotherapist series.)
Atlanta Noir edited by Tayari Jones (Audiobook release is narrated by Bahni Turpin!!!)
The Long Drop by Denise Mina (Paperback) (Crime fiction for fans of true crime: Review) (Sorry I don't remember TWs)
AND we're giving away $500 of the year's best YA fiction and nonfiction so far and you don't want to miss this epicness!
Browse all the books recommended in Unusual Suspects previous newsletters on this shelf. And here's an Unusual Suspects Pinterest board.
Until next time, keep investigating! And in the meantime come talk books with me on Twitter, Instagram, and Litsy–you can find me under Jamie Canaves.
If a mystery fan forwarded this newsletter to you and you'd like your very own you can sign up here.