Hey YA Readers: It's YA news-o'clock!
What's Up in YA? is sponsored by Campfire from Shawn Sarles from JIMMY Patterson Books.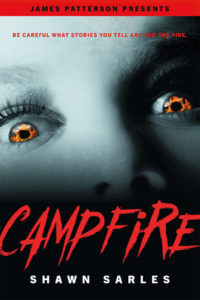 Be careful what stories you tell around the campfire… they just might come true.
While camping in a remote location, Maddie Davenport gathers around the fire with her friends and family to tell scary stories. Caleb, the handsome young guide, shares the local legend of the ferocious Mountain Men who hunt unsuspecting campers and leave their mark by carving grisly antlers into their victims' foreheads.
The next day, the story comes true.
---
Let's take a look at the latest in YA news from around the web:
Cheap Reads
Grab these delicious YA ebook deals while they're hot: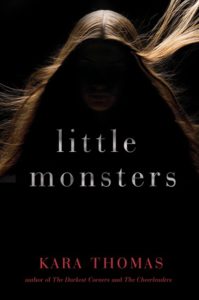 And I Darken and Now I Rise by Kiersten White are each $2, and what a deal to find when the third book Bright We Burn just hit shelves.
Heroine Complex by Sarah Kuhn has had so many rave reviews. Grab it for $2.
Vengeance Road by Erin Bowman is a YA western! $2.
Little Monsters by Kara Thomas is a twisty, dark thriller and worth picking up for $2.
Radioactive by Winifred Conkling is the story of Irene Curie and Lise Meitner, radioactivity, and how these two women totally revolutionized science (it's excellent YA nonfiction!). $2.
Blast From The Past
Some Book Riot YA themed posts from this month in years past that you might want to revisit — or visit for the first time:
Recent Book Mail
Here's what has hit my mailbox in the last week, for your TBR considerations: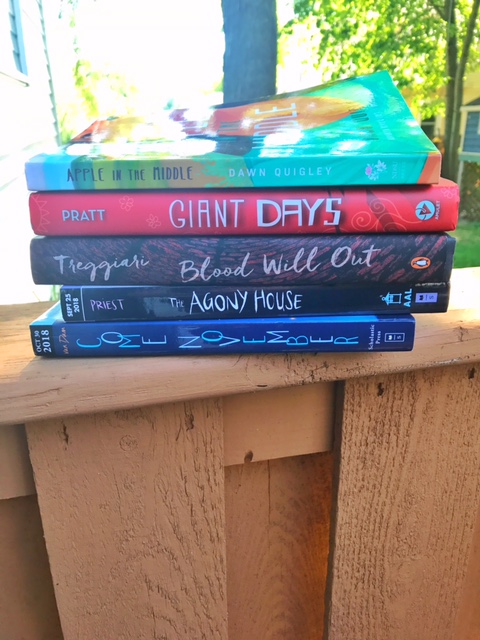 Apple in the Middle by Dawn Quigley (with awesome Native rep and totally fine for middle grade and younger YA readers)
Giant Days by Non Pratt (A novel based on the comics)
Blood Will Out by Jo Treggiari (I was underwhelmed with this thriller, but others have disagreed, especially because the twist is pretty fresh and unexpected)
The Agony House by Cherie Priest
Come November by Katrin van Dam
____________________
Thanks for hanging out, and we'll see you again next week!