Well folks, the world might actually be going to hell in a pretty big handbasket, but we can drown our denial in books. All the books.
News and Useful Links
Let's start with some adaptation stuff!
---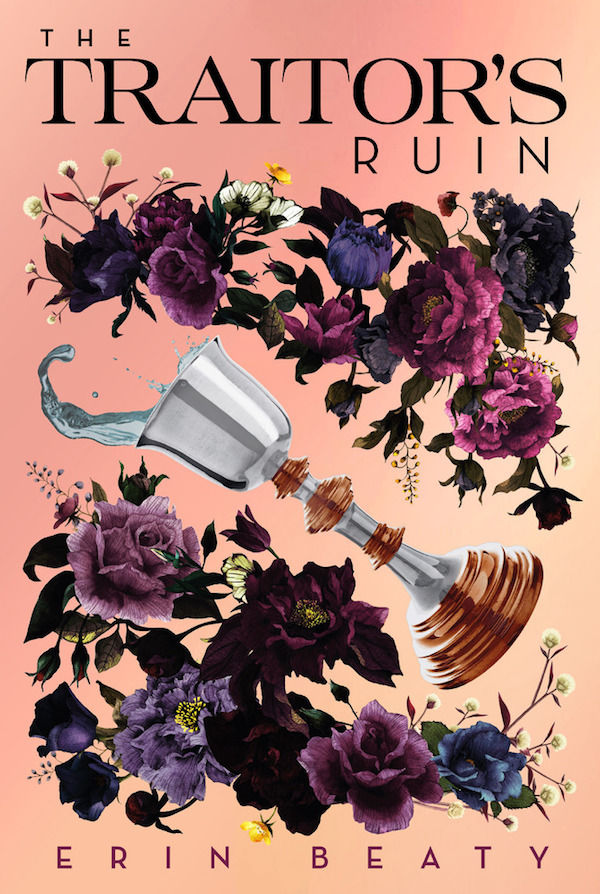 Sponsored by The Traitor's Ruin by Erin Beaty
A captain with a secret.
A spy with a mission.
A kingdom on the verge of ruin.
Don't miss The Traitor's Ruin, book 2 in the action-packed Traitor's Trilogy by Erin Beaty.
---
Passionflix is chugging along with original production, and they've released the trailer for their adaptation of Driven, which is going to be their first miniseries. Up next, Brenda Jackson's Grangers will be adapted, starting with A Brother's Honor. And they just announced that Sylvain Reynard's Gabriel's Inferno (and the follow-ups) has been optioned as well.
While it's romance-adjacent, if you haven't watched this trailer for the new Collette movie coming out, you need to.
Have you been keeping an eye on the lineup for BookLovers Con? It's gonna be so good and I need tickets to be available so I can get them now.
Alyssa Cole and Corey get real.
I've talked about the discrepancies between m/m and f/f romance, so it was great to come across this thread.
If you're reading this early enough on Thursday, you've still got time to stream the RITA and Golden Heart awards on RWA's website.
Deals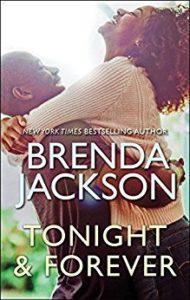 Tonight & Forever by Brenda Jackson is 99 cents right now.
Still need to read about a firefighter? Shannon Stacey's Boston Fire Collection, which collects the first three books in the series, is 2.99.
Naima Simone's Scoring off the Field is 2.99.
Looking for a good series to read? The Brides of Hilton Head is 6.95! That's seven books. You know you wanna.
Over on Book Riot
Sil has been super busy! She:
And Trisha made me take a quiz.
Did I mention we've got a giveaway going until July 31? Win $500 worth of YA, selected by our own Kelly Jensen.
Recs!
It's been a good week for romance releases, but of course I didn't get around to them! I did, however, read a couple really great backlist titles.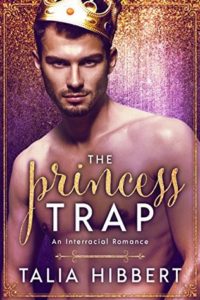 The Princess Trap
Talia Hibbert
I know what you're thinking: Jess. You haven't made it through her backlist yet? And the answer is, of course not! I've been spreading them out. This one has been on my radar for several months, but Talia's cover change was the final straw. This is a heavy one, and needs a million trigger warnings for domestic and child abuse and childhood trauma but is just as well-written as any other of her books.
When Cherry Neita meets a handsome businessman from some small scandinavian country, she has no idea he's royalty. They have instant chemistry and she is happy to quickly escalate their relationship to the sexy kind. Of course, that's before an intrepid reporter spooks Ruben into saying that Cherry is his fiance. So now he's in a pickle. He doesn't want any more scandal to fall upon his head, so he's willing to pay Cherry—who is Mad AF—to pretend to be his fiance. She agrees, but wherever they were going with their initial relationship is over.
Damn, right?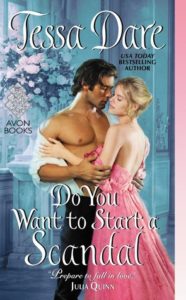 So when you're done with the intensity that is any Hibbert, hop on down to Dareville and giggle with Do You Want to Start a Scandal by Tessa Dare.
The fourth book in her Castles Ever After series (and also sort of a spinoff of her Spindle Cove series), this one includes a stodgy marquess with a secret agenda and the young woman determined to save him from a loveless marriage, even if it's to her. When they're caught alone together during a party, they end up with "An Understanding" that keeps her mother in check but allows them to potentially part ways at the end of the house party. This book, much like everything else I've read by this author, is just…precious. There is laughter all around, along with some heartbreak (also hey trigger warning for discussion of suicide) and also some aggravated groaning. But it's damn near perfect, so you should enjoy it!
New and Upcoming Releases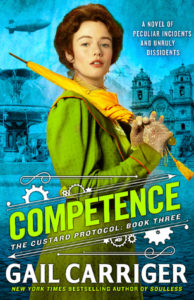 Competence by Gail Carriger
Fire and Granite by Andrew Grey
Acting on Love by Te Russ
Love Machine by Kendall Ryan
All Your Perfects by Colleen Hoover
Sweet on the Greek by Talia Hibbert (July 20) (Yes! A new one! Already!)
Over and Over Again by Cole Mc Cade (July 23)
As usual, catch me on Twitter @jessisreading or Instagram @jess_is_reading, or send me an email at jessica@riotnewmedia.com if you've got feedback or just want to say hi!