It's Tuesday – time for new books! I never get tired of telling you about books, and I appreciate you joining me here every week. (GROUP HUG.) What's everyone interested in this week? I have a few awesome books for you below and you can hear about several more great titles on this week's episode of the All the Books! Jenn and I talked about Indianapolis, An Ocean of Minutes, Spinning Silver, and more.
---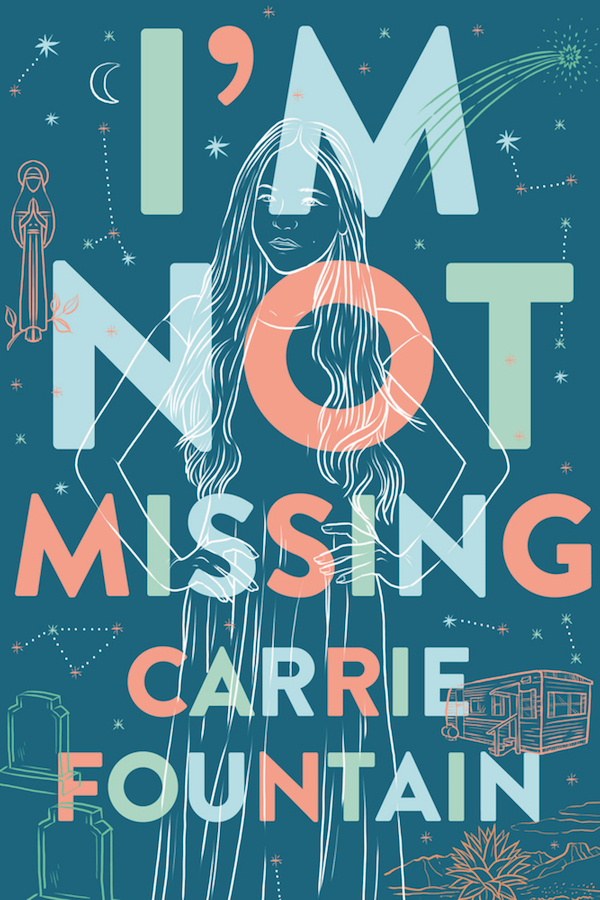 Sponsored by Flatiron Books and I'm Not Missing, the YA debut from Carrie Fountain.
Miranda's best friend, Syd, is missing, suddenly and inexplicably, leaving behind nothing but a pink leopard print cell phone with a text message from the mysterious HIM.
---
PS – Don't forget we're giving away $500 of the year's best YA fiction and nonfiction so far! Enter here by July 31st!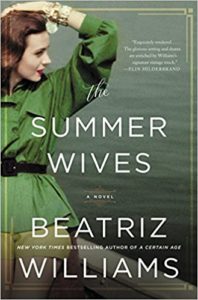 The Summer Wives by Beatriz Williams
The weather is perfect for reading this book! It's a delectable historical novel full of romance and mystery, set on a secretive island where the very wealthy love to play. Miranda Schulyer has moved to the island to live with her mother, her new stepfather, and her icy stepsister. She soon meets Joseph, the son of a local, and learns about the divide between the island's locals and its elite residents. When tragedy strikes, Miranda leaves the island, until eighteen years later, when she returns a successful actress and seeks the answers to what really happened all those years ago.
Backlist bump: The Secret Life of Violet Grant (The Schuler Sisters Novels) by Beatriz Williams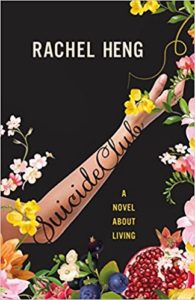 Suicide Club: A Novel About Living by Rachel Heng
Set in future NYC, this is a family drama wrapped up in sci-fi ribbons. Lea Kirino lives in a future where everyone has the potential to live forever and death is illegal, but when she runs into her estranged father on the sidewalk and becomes drawn into the Suicide Club, she learns just how precarious and implausible forever can be. This is a refreshingly original debut. And that cover! (In case you couldn't tell from the title, trigger warnings for discussion of suicide.)
Backlist bump: Everything Belongs to Us by Yoojin Grace Wuertz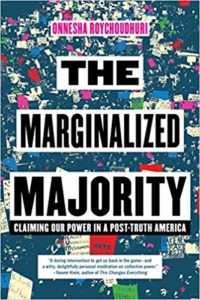 The Marginalized Majority: Claiming Our Power in a Post-Truth America by Onnesha Roychoudhuri
A powerful discussion about identity politics in an increasingly progressive and diverse society. Journalist Roychoudhuri talks about racism, history, how the direction of America has been dictated by privileged males for centuries, the possibilities for new voices to step up and lead, and how she became an activist.
Backlist bump: Direct Action: Protest and the Reinvention of American Radicalism by L.A. Kauffman
That's it for me today – time to get back to reading! If you want to learn more about books new and old (and see lots of pictures of my cats, Millay and Steinbeck), or tell me about books you're reading, or books you think I should read (I HEART RECOMMENDATIONS!), you can find me on Twitter at MissLiberty, on Instagram at FranzenComesAlive, or Litsy under 'Liberty'!
Stay rad,
Liberty