This edition of Today in Books is sponsored by The Edge of Over There by Shawn Smucker.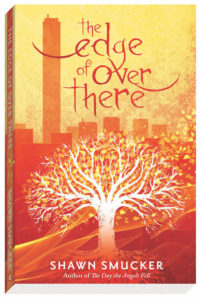 ---
South Carolina Police Object To Reading List
A police union has objected to the inclusion of Angie Thomas's The Hate U Give and Jason Reynolds' All American Boys on a high school summer reading list. Both books tackle police brutality. The president of the Fraternal Order of Police Tri-County Lodge #3 said the books' inclusion is akin to an indoctrination of distrust of police, and claims they received an influx of "tremendous outrage" over the book selection. Perhaps Neil Gaiman said it best: "Because when people don't like the books their kids are asked to read, they call the police."
Judge Dismisses Plagiarism Lawsuit Against Emma Cline
A judge dismissed the copyright infringement lawsuit brought against The Girls author by her ex-boyfriend. Chaz Reetz-Laiolo claimed Cline plagiarized his work to write The Girls. But the judge ruled that the works had "few objective similarities and no substantive ones."
Reese and Emma Summer Book Club Picks
Reese Witherspoon and Emma Watson chose their summer book selections for Reese's Book Club x Hello Sunshine and Our Shared Shelf, respectively. Witherspoon chose Next Year in Havana by Chanel Cleeton, and Watson chose the club's first poetry read, Milk and Honey by Rupi Kaur.
And don't forget–we're giving away $500 of this year's best YA books (so far)! Click here to enter.