This edition of Today in Books is sponsored by Flatiron Books and If I Was Your Girl by Meredith Russo.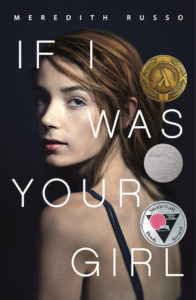 ---
Bookstores Being Censored By Facebook's New Ad Policy
Facebook's recent policy, which is meant to target foreign political ads trying to influence U.S. politics, is censoring bookstore's ads promoting author events. Facebook's definition of what qualifies as political already affected "Ijeoma Oluo, promoting her book So You Want to Talk About Race (Seal Press), and Cecile Richards, discussing her memoir Make Trouble" at A Room of One's Own Bookstore. 
Bookshop Owner's Tweet About £12.34 Sale Day Goes Viral
And brings in a bunch of sales! ImaginedThings has been struggling lately according to its owner Georgia Duffy who took to Twitter to say, "If anyone was thinking about buying a book now would be a great time!" The Internet responded by buying about 70 books, and she even got an offer from an author to do a reading at her store. Good job, Internet!
First Plus-Size Superhero Film One Step Closer
Faith Herbert, and her telekinetic superpowers, are one step closer to gracing the big screen as Sony Pictures is moving forward with the adaptation of the Valiant comic Faith. And Maria Melnik has been hired to write the picture. Now we excitedly wait for casting, director, and release date.