Hi mystery fans!
---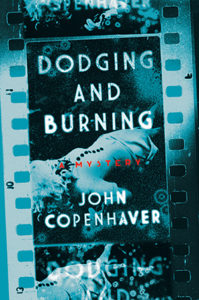 Sponsored by Pegasus Books' Dodging and Burning by John Copenhaver
In small-town Virginia in August 1945, Jay Greenwood leads twelve-year-old tomboy Ceola Bliss and local socialite Bunny Prescott to a stretch of woods where he claims to have found a dead woman. But when they arrive, the body is gone. Ceola gets swept up playing girl detective, but Bunny becomes increasingly skeptical of Jay and begins her own investigation. She journeys to Washington, D.C., where she is forced to confront the brutal truth about her dear friend—a discovery that triggers a series of events that will bring tragedy to Jay and decades of estrangement between her and Ceola.
---
Let's start with a Little Q&A: Oyinkan Braithwaite (I give authors I'm excited about six questions and let them answer any three they'd like.)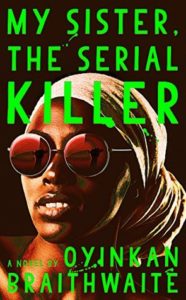 I'm going to be a little mean and RAVE about a novel that doesn't come out until November 20th because it's so good–SO GOOD–that it's totally worth a pre-order and deserves all the mountain-top shouting! So if you don't already have My Sister, The Serial Killer on your radar you should! Not only does it deliciously live up to its wicked title, it's also a very smart exploration of women's issues as Korede's defense of sister Ayoola's murderous ways is put to the test when they both set eyes on the same man… I read this in one sitting and can't wait to read it again–and for all of you to read it!
And here's Oyinkan Braithwaite: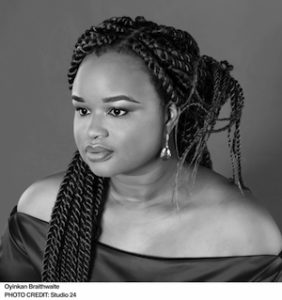 If you were forced to live the rest of your life as one of your characters who would it be? All my characters have major issues…but if I had to choose, I would choose to live as Ayoola – at least she seems to be having a good time!
If you adapted a well-known book into a Clue mystery what would be the solve? This was harder than I thought: Dorothy, red shoes, on the yellow brick road.
 If you were to blurb your most recent/upcoming book (à la James Patterson)? Every young woman should read this book. And every non-young woman. It'll change your life. And then read it to your pets. No animals were harmed in the making of this book.
OR
This book is the first debut to be written by a black Nigerian female millennial with a chicken pox scar in the middle of her forehead. There will never be another of its kind! Get it while hot!
Thank you, Oyinkan!
From Book Riot and Around the Internet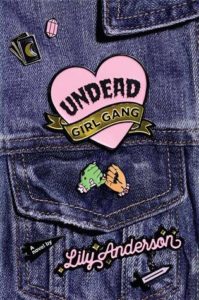 On the latest Read or Dead Rincey and Katie talk recent news and the phrases that will automatically have them picking up a book.
Sherlock Holmes Quotes That Were Actually Written By Doyle
4 Crime Novels for Armchair Travelers
Here are some TV characters I'd love to end up in novels as PIs.
New hope in mystery of James Bond's missing Aston Martin
News and Adaptations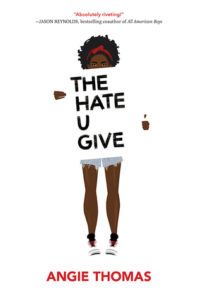 The trailer for Angie Thomas's adaptation of The Hate U Give is here! The novel follows Starr Carter after she witnesses a friend shot by police and the fallout.
Sheena Kamal's The Lost Ones has won the 2018 Kobo Emerging Writer Prize for Mystery.
I mustache if you'd like to see the first look at John Malkovich as Hercule Poirot from the upcoming The ABC Murders BBC/Amazon adaptation? (Ha, sorry couldn't resist!) Since this will surely start off many debates about what his mustache should look like here are a bunch of descriptions Agatha Christie wrote regarding his facial hair: Great Moments of Poirot's Moustache 
Shari Lapena's The Couple Next Door–which starts like a ripped from the headlines child abduction story–is being adapted into a TV series.
And also getting a TV series is Jessica Knoll's The Favorite Sister which "features two sisters whose lifelong sibling rivalry explodes in the crucible of a reality TV show, leaving one of them murdered."
Watch Now
Now in theaters: The Catcher Was a Spy, adapted from Nicolas Dawidoff's same titled biography, stars Paul Rudd as the real life Major League baseball player who was also a WWII spy. See the trailer here.
Kindle Deals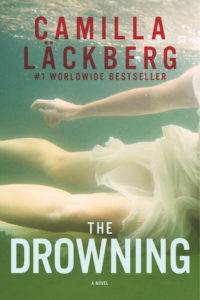 The Drowning (Fjällbacka #6) by Camilla Lackberg is $1.99 (Swedish crime)
The Red Road (Alex Morrow Book 4) by Denise Mina is $2.99 (Mina is a good pick for Tana French fans)
And looks like most of Alex Segura's Pete Fernandez series is on sale: Silent City is $1.99; Down the Darkest Street is .99cents; Dangerous Ends is $4.99
A Bit Of My Week In Reading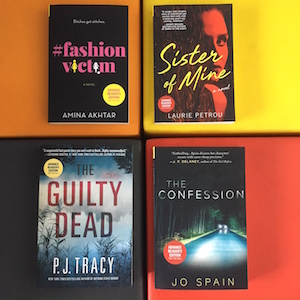 Look at that pretty bookmail! #FashionVictim by Amina Akhtar; Sister of Mine by Laurie Petrou; The Guilty Dead (Monkeewrench #9) by P.J. Tracy;  The Confession by Jo Spain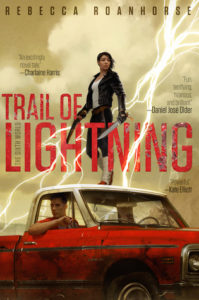 As for currently reading I'm actually in the middle of a mystery "palate cleanser" and reading 3 awesome things: Trail of Lightning (The Sixth World, #1) by Rebecca Roanhorse;  No. 1 with a Bullet by Jacob Semahn, Jorge Corona; Dactyl Hill Squad by Daniel José Older (Crime may be my genre but sometimes I need monster hunters, awesome comic art, and dinosaurs!)
Browse all the books recommended in Unusual Suspects previous newsletters on this shelf. And here's an Unusual Suspects Pinterest board.
Until next time, keep investigating! And in the meantime come talk books with me on Twitter, Instagram, and Litsy–you can find me under Jamie Canaves.
If a mystery fan forwarded this newsletter to you and you'd like your very own you can sign up here.