Welcome to another week of fabulous book news and reader views! I live for talking about books and getting to share this info with you each week is a delight. I hope everything in your world is marvelous as it can be and you're reading something wonderful. Enjoy your upcoming week, and be excellent to each other. – xoxo, Liberty
---
As part of Season 2 of our podcast series Annotated, we are giving away 10 of the best books about books of 2017. Go here to enter for a chance to win, or just click the image below:
---
Here's this week's trivia question: Who discovers Narnia in The Lion, the Witch and the Wardrobe by C.S. Lewis? (Answer at the bottom of the newsletter.)
Deals, Reals, and Squeals!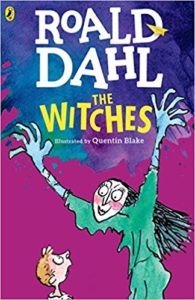 Robert Zemeckis will direct the remake of Roald Dahl's The Witches. (But y tho, the first one is perfect.)
A biopic about Sammy Davis Jr. is being made, based on his memoir from 1965.
Priyanka Chopra is working on a collection of personal essays and stories titled Unfinished.
Nisi Shawl announced a sequel to Everfair.
Megan Whalen Turner teased another Thief book.
America Ferrera is editing an anthology of essays about culture.
Apple is moving forward with its immigration anthology series Little America, from The Big Sick duo Kumail Nanjiani and Emily V. Gordon.
The Couple Next Door is being made into a film.
Lifetime orders 3 movies based on Jane Green novels, the first to star Alyssa Milano.
The Favorite Sister by Jessica Knoll to become a television series.
Cover Reveals
Here's the first look at the cover for This Will Only Hurt a Little, the forthcoming memoir by actress Busy Phillips. (Touchstone, October 23)
Here's the beautiful cover of Planting Stories: The Life of Librarian and Storyteller Pura Belpré by Anika Aldamuy Denise and Paola Escobar.
Sneak Peeks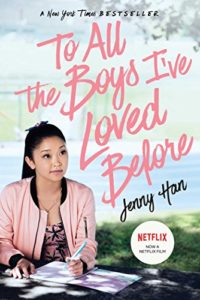 The trailer for To All the Boys I've Loved Before is just as adorable as you imagine it would be.
Here's the trailer for the newest adaptation of Vanity Fair.
Here's the first look at John Malkovich as Hercule Poirot. (I'm all for artistic license but WHERE ARE HIS GLORIOUS MUSTACHES?)
And here it is: the official first trailer for The Hate U Give!
Book Riot Recommends
At Book Riot, I work on the New Books! email, the All the Books! podcast about new releases, and the Book Riot Insiders New Release Index. I am very fortunate to get to read a lot of upcoming titles, and learn about a lot of upcoming titles, and I'm delighted to share a couple with you each week!
Loved, loved, loved: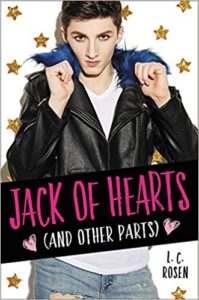 Jack of Hearts (and Other Parts) by L.C. Rosen (Little, Brown Books for Young Readers, October 30)
A delightful, sex-positive young adult novel about a queer teen named Jack who writes a teen advice column. When he is threatened anonymously about his love life, he must uncover his mystery stalker so he can move on with his life. A wonderful new book about being true to ones self in the face of adversity and the haters.
Excited to read: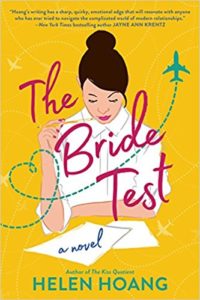 The Bride Test by Helen Hoang (Berkley, January 29, 2019)
I read The Kiss Quotient last week and it was so adorable and hot and funny. I am 100% on board for this one, which appears to be related but not related? Either way, bring it on!
What I'm reading this week.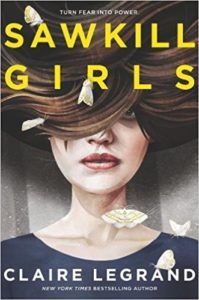 Sawkill Girls by Claire Legrand
Bowlaway by Elizabeth McCracken
Salt Lane by William Shaw
The Lady Killer (Pushkin Vertigo) by Masako Togawa and Simon Grove
An Orchestra of Minorities by Chigozie Obioma
Non-book-related recommendation.
Nanette by Hannah Gadsby is streaming on Netflix now. It will make you cry and make you laugh and make you think.
And this is funny.
Another reason to visit indie bookstores: Tentacle fingers.
Trivia answer: Lucy.