This edition of Today in Books is sponsored by Macmillan Audio and Legendary by Stephanie Garber.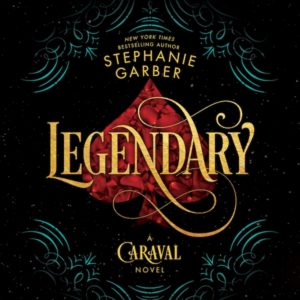 ---
Adaptation Alerts
Every day brings adaptation news. Carmen Maria Machado's Her Body and Other Parties is being adapted for an anthology series, pitched as a feminist Black Mirror (yes, please). Amazon Studios is snatching up all the genre series, and a Deadline interview confirmed that the studio is attached to Robert Jordan's The Wheel of Time series, which has been in development. And Hyde Park Entertainment Group has acquired the rights to Greg Grandin's Pulitzer Prize-winning novel Fordlandia for a potential television series, with filmmaker Werner Herzog attached to direct.
8 Employees Quit Indie Bookstore Following Mishandling of Sexual Harassment Claims
The Book Exchange lost eight employees in two weeks. Women who have worked at the Missoula indie came forward to speak about being inappropriately touched by Nabil Haddad, the husband of the store's owner. Another employee said Haddad followed her around the store for an hour, and she suspected he was taking photos of her. The whole story reads like an awful textbook example of how not to handle sexual harassment complaints, including a totally inappropriate letter from the owner about "appropriate business attire."
Captain Marvel Might Be The New Face Of The MCU
Brie Larson's Captain Marvel might be the new face and leader of the Marvel Cinematic Universe. The news comes as Robert Downey, Jr., Chris Evans, and Chris Hemsworth are reaching the end of their contracts with Avengers 4. Captain Marvel, starring Larson as Carol Danvers, Samuel L. Jackson as Nick Fury, and Jude Law as Mar-Vell, will be out March 8.
Don't forget we're giving away $500 to the bookstore of your choice! Enter here!