Hello, readers! It's time for our weekly celebration of new books! Who is excited for the new Sabaa Tahir?! A Reaper at the Gates is definitely at the top of my list to buy this week. I have a few awesome books for you below and you can hear about several more great titles on this week's episode of the All the Books! Jenn and I talked about a few amazing books we loved, including Convenience Store Woman, Revenant Gun, What Truth Sounds Like, and more.
---
We're giving away $500 to spend at the bookstore of your choice! Click here, or on the image below to enter:
---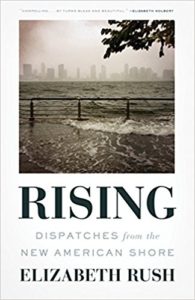 Rising: Dispatches from the New American Shore by Elizabeth Rush
Over 50% of Americans live within 100 miles of the coastline. But if global warming continues the way it's going, that distance will shrink, and whole cities along the coast will be forced to relocate. This book is a fascinating look at the rising sea levels and a necessary wake up call that should be read by everyone.
Backlist bump: Field Notes from a Catastrophe: Man, Nature, and Climate Change by Elizabeth Kolbert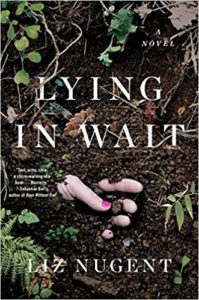 Lying in Wait by Liz Nugent
This is a vicious little page turner about a missing woman in Ireland in 1980. Centered around Annie's disappearance are a judge, his wife, their teenage son (who knows more than they think), and Annie's sister, who won't stop looking, even when no one else seems to care. In a sea of thrillers, it's great to read something that can still surprise you.
Backlist bump: Unraveling Oliver by Liz Nugent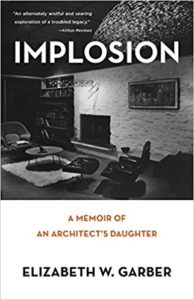 Implosion: Memoir of an Architect's Daughter by Elizabeth W. Garber
Garber's father, Woodie, was a famous architect. They lived in one of his own constructions, enjoying a life of luxury. But a series of events in the 1970s, including a lack of commissions, his volatile personality, and personal prejudices, led to his descent into abuse and destruction. Garber has deftly captured a daughter's unconditional love for her father while acknowledging his dark side, and writes about how she began her personal journey of healing from her family trauma.
Backlist bump: Reading My Father: A Memoir by Alexandra Styron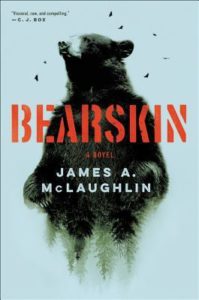 Bearskin by James A McLaughlin
If you have been reading Book Riot for a while, you know I can't resist a dark, gritty book. This is one of those. Centered around the hunt for bear poachers in Virginia, and Rice, the man tasked with protecting them on the preserve, Bearskin is a haunting story of about escaping the past, filled with the beauty of nature and the violence of man. If you like Donald Ray Pollock, Cormac McCarthy, or Michael Farris Smith, this is definitely a book for you.
Backlist bump: The Animals by Christian Kiefer
That's it for me today – time to get back to reading! If you want to learn more about books new and old (and see lots of pictures of my cats, Millay and Steinbeck), or tell me about books you're reading, or books you think I should read (I HEART RECOMMENDATIONS!), you can find me on Twitter at MissLiberty, on Instagram at FranzenComesAlive, or Litsy under 'Liberty'!
Stay rad,
Liberty